Bluegrass and Blue Ridges: Louisville to Nashville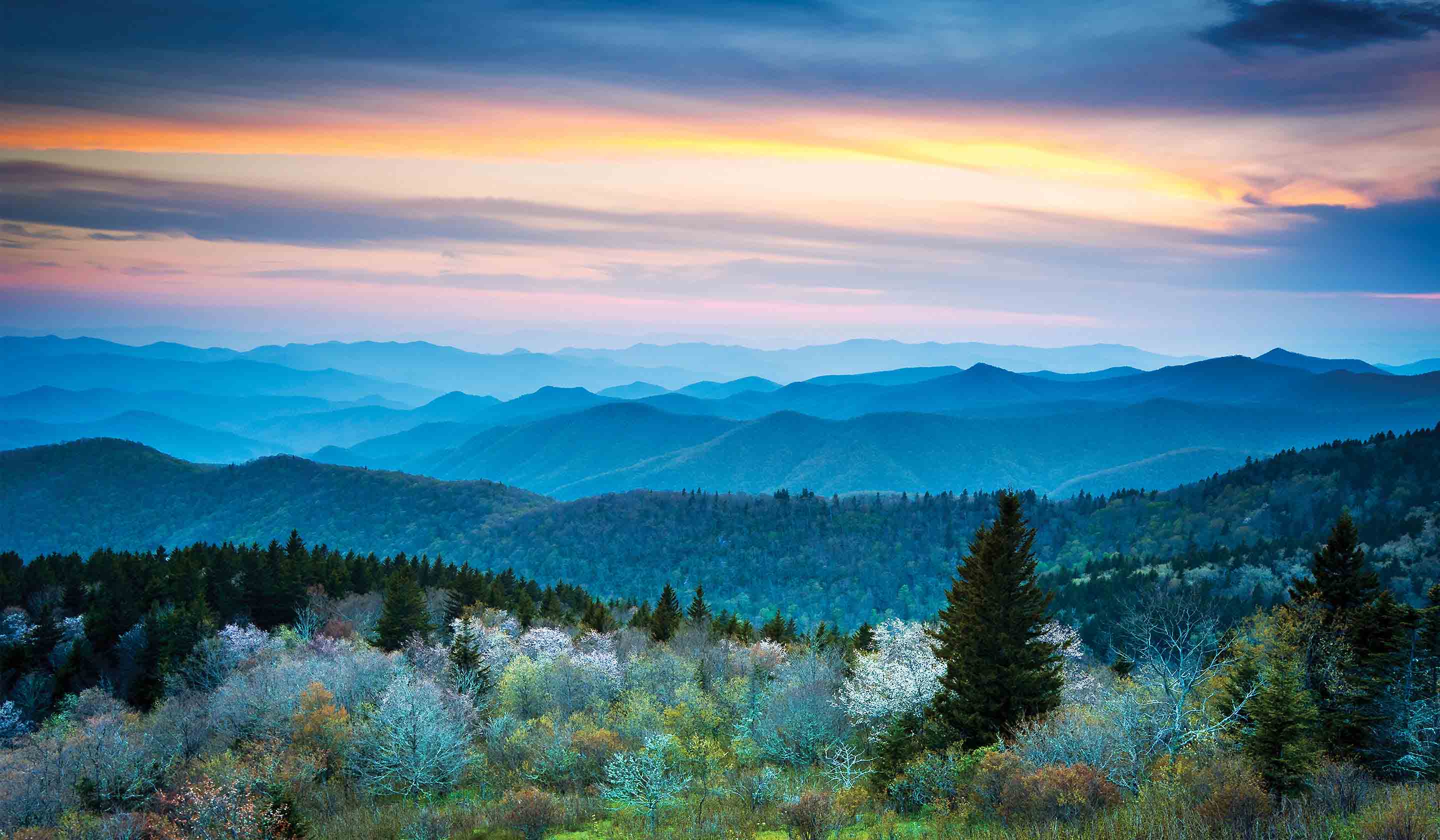 Bluegrass and Blue Ridges: Louisville to Nashville
Celebrate the history, cultural heritage and natural beauty found in three of the most popular states in the Appalachian Mountains... and discover the natural wonders of
the Great Smoky Mountains...
on an intriguing journey c
rafted with filmmakers Ken Burns and Dayton Duncan.
Tauck Exclusives and highlights include... original film content produced exclusively for Tauck by award-winning documentary filmmaker Ken Burns exploring the development of Bluegrass, Country and Appalachian musical forms, as well as the history of westward expansion and American Indian perspectives... exploring Great Smoky Mountains National Park, America's most visited national park... standing at the Cumberland Gap, gateway to the west... a Starting Gate Suites tour of Churchill Downs with a professional jockey... meeting a Nashville songwriter at the Country Music Hall of Fame... private presentation on Appalachian music and instrument craftmanship... a country music performance at the Grand Ole Opry or Ryman Auditorium... and much more, including a special highlight – a "Bluegrass" dinner event at a mansion in Lexington, Kentucky, featuring a live Bluegrass band.
Kentucky
... enjoy an insider tour of Churchill Downs, home of the Kentucky Derby... visit the homestead that inspired Stephen Foster's "My Old Kentucky Home"... learn the secrets of bourbon at a visit to a bourbon distillery...
North Carolina
...explore the Biltmore Estate, a palatial manor house built by George Vanderbilt in 1895... spend two nights in Asheville, one of America's top culinary destinations... trace the roots of Appalachian music at the Folk Art Center...
Tennessee
... visit The Hermitage, the plantation home of President Andrew Jackson... tour the Ryman Auditorium and the Country Music Hall of Fame and Museum in Nashville... and more.
We're a company, and a family, of passionate travelers. As a family-owned travel company for over 97 years, our values and vision remain true: always do the right thing. Deliver more than what's expected. With journeys across 7 continents, in over 100 destinations and to 70+ countries, we keep moving forward to find new ways to enhance travel experiences that will be memorable for a lifetime – and we're honored to have the trust and guest satisfaction to be named to Travel + Leisure's "World's B
...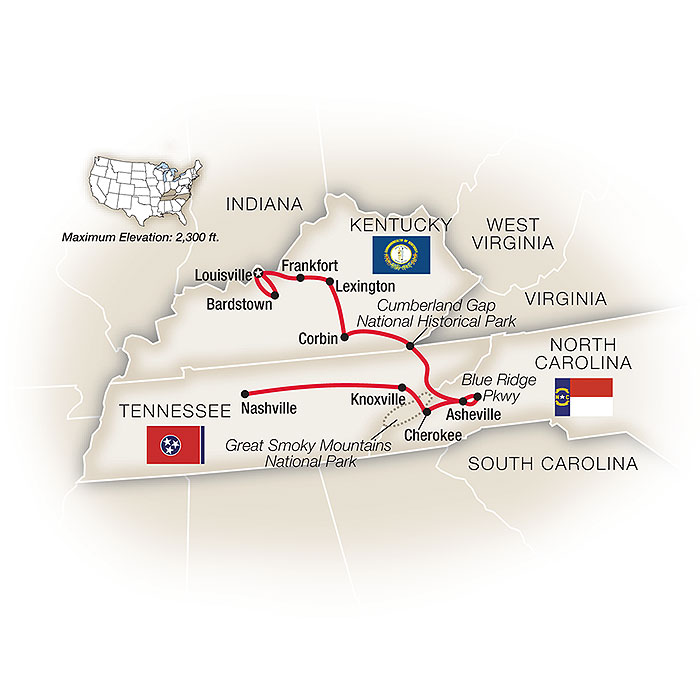 Day
Destination
1
Louisville, Kentucky, USA
2
Lexington, Kentucky, USA
3
Lexington, Kentucky, USA
4
Asheville, North Carolina, USA
5
Asheville, North Carolina, USA
6
7
Nashville, Tennessee, USA
8
Nashville, Tennessee, USA
9
Nashville, Tennessee, USA