Bellissima Northern Italy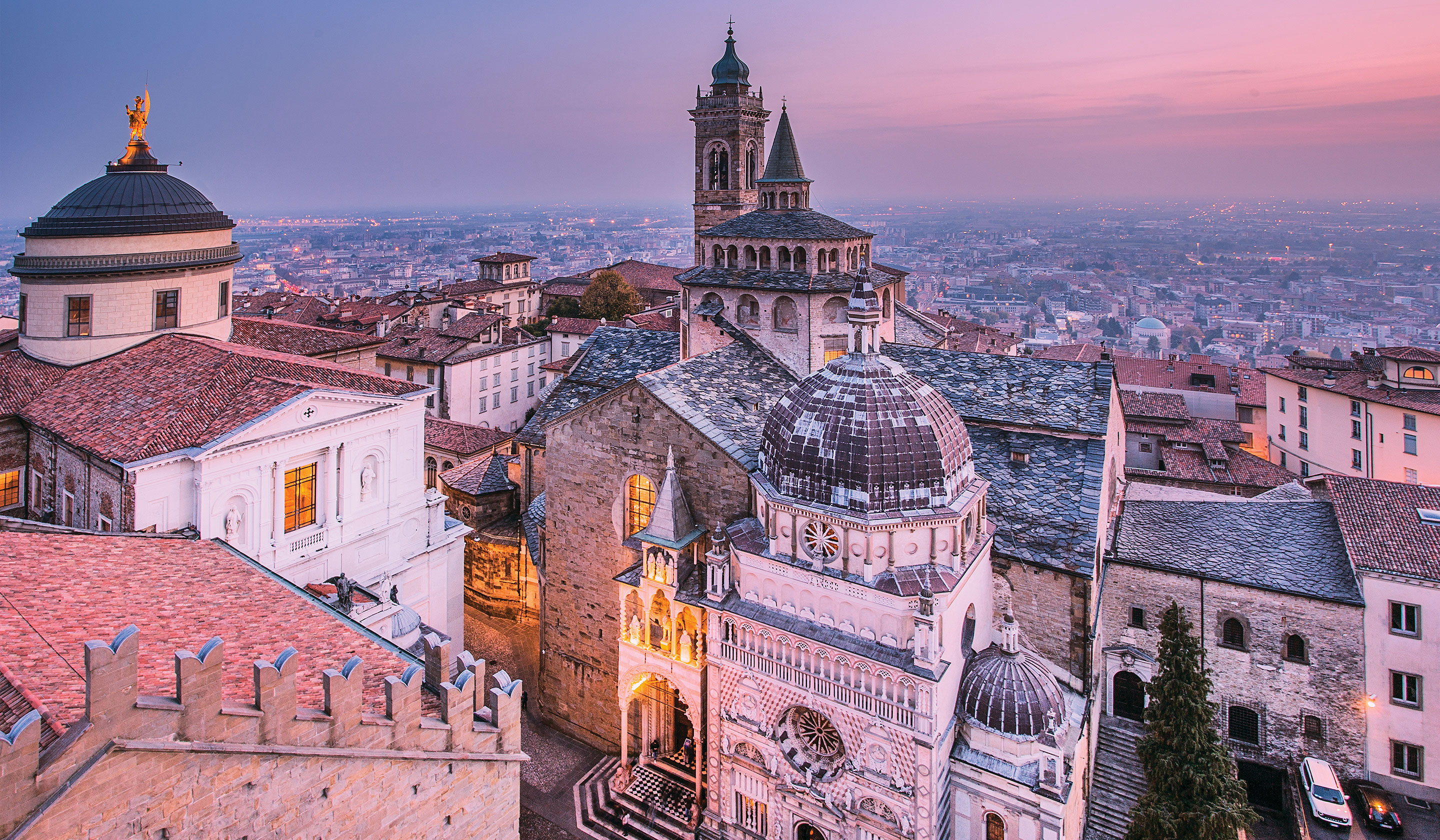 Bellissima Northern Italy

"Romancing the senses" is an apt description for the experiences showcased on Bellissima Northern Italy... for the landscapes you'll see and the lifestyles you'll sample take you on a love affair with Italy. It starts with fashion and art in Milan. It continues during a private Tauck cruise across Lake Como to Bellagio and a boat ride to Isola Bella on Lake Maggiore. It captures your heart along the cobblestone streets of Verona, home to Romeo & Juliet... your taste buds at an agriturismo in the Franciacorta region and a cooking demo in Bologna (whose nickname is La Grassa, "the Fat One")... and all the senses in Venice, with visits by boat to some of the Venetian Islands and a Tauck Exclusive, after-hours guided visit to St. Mark's Basilica to view its treasures without the daytime crowds. Now that's amore, from pane to formaggio to vino...
We're a company, and a family, of passionate travelers. As a family-owned travel company for over 97 years, our values and vision remain true: always do the right thing. Deliver more than what's expected. With journeys across 7 continents, in over 100 destinations and to 70+ countries, we keep moving forward to find new ways to enhance travel experiences that will be memorable for a lifetime – and we're honored to have the trust and guest satisfaction to be named to Travel + Leisure's "World's B
...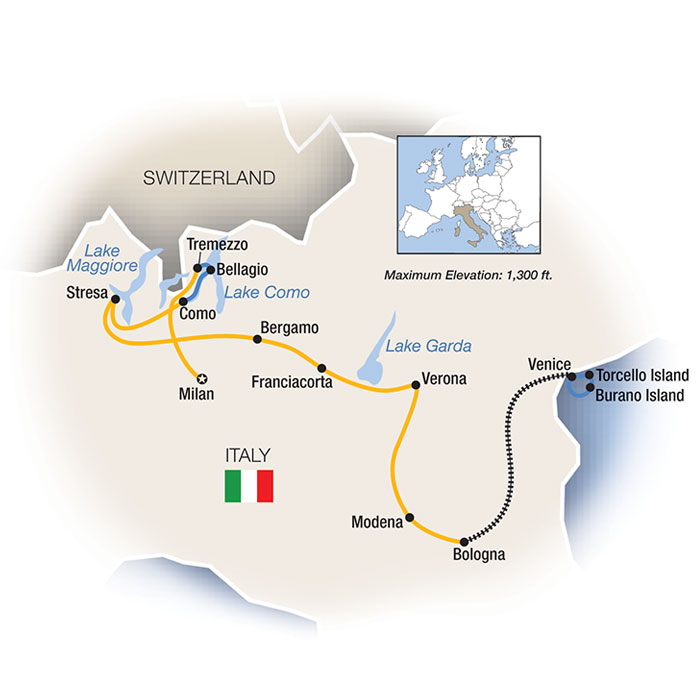 Day
Destination
1
Milan, Italy
2
Milan, Italy
3
Bellagio, Italy
4
5
Verona, Italy
6
Verona, Italy
7
Bologna, Italy
8
Bologna, Italy
9
Venice, Italy
10
Venice, Italy
11
Venice, Italy