Japan Real Food Adventure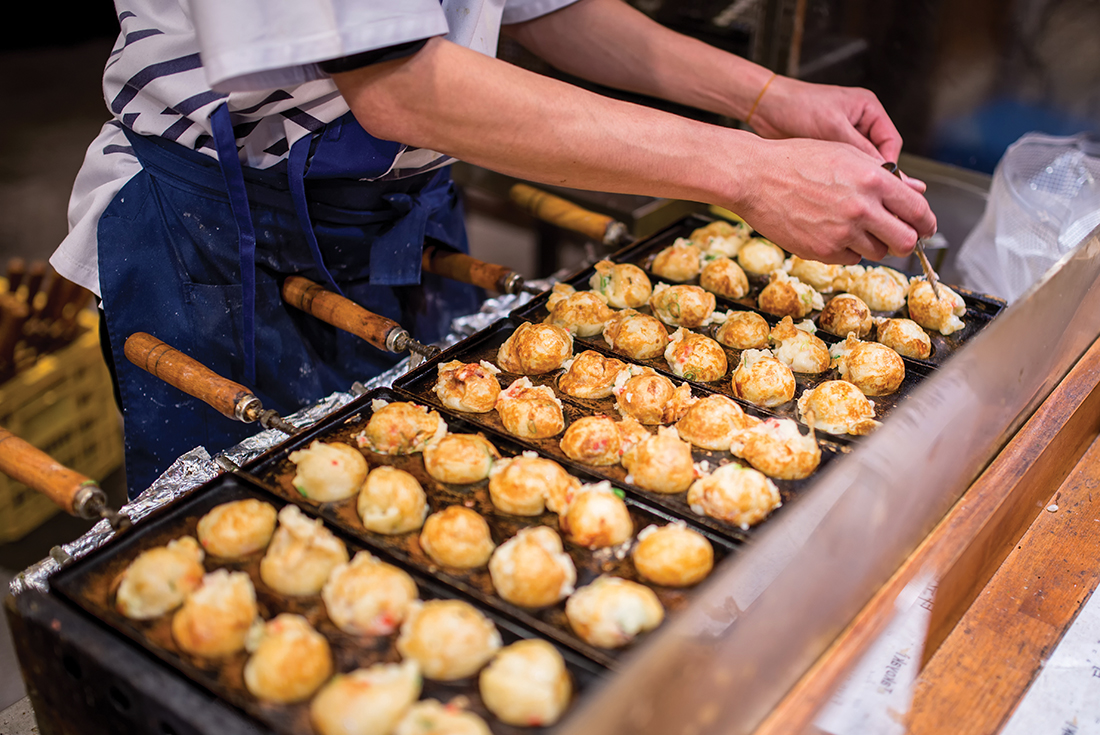 Japan Real Food Adventure
Take your tastebuds on a 12-day culinary journey through Japan's most delicious hotspots, relishing the contrasting flavours of the land of the rising sun. Uncover the secrets of sushi in Tokyo, experience the monastic cuisine of Koya-san, explore the tantalising takoyaki stalls that line Osaka's vibrant streets and take part in a traditional obanzai cooking class in Kyoto. From temples to tempura, shrines to sashimi, seafood markets to sake breweries, join a local leader on a food-focused adventure that has all the best Japanese ingredients.
Activities
Tokyo - Welcome dinner
Tokyo - Asakusa guided walk & Sensoji Temple
Tokyo - Tsukiji Outer Market & Sushi Tasting
Tokyo - Art of Sushi-making class
Takayama - Hida Folk Village
Hida-Furukawa - Sake Brewery visit
Takayama - Morning Market visit
Kanazawa - Leader-led orientation walk
Kanazawa - Kenroku-en Garden
Kanazawa – Chaya gai district walking tour (Day 5 or Day 6)
Kanazawa - Omicho Market
Osaka - Dotombori Tour
Osaka – Tour of Kuromon Market and Doguyasuji Arcade
Osaka – Depachika visit
Osaka – Okonomiyaki experience
Koya-san - Okuno-in Mausoleum
Kyoto - Gion District walk
Kyoto - Nishiki Market walk
Kyoto - Leader-led orientation walk
Kyoto - Obanzai cooking class
Kyoto - Private Tea Ceremony experience
Highlights
Take part in a truly unique Obanzai cooking class in Kyoto. This ancient style of multi-course feast focuses on using locally grown seasonal produce and reducing waste.
Learn the tricks of the trade when you take part in a hands-on sushi making class in Tokyo and a super tasty okonomiyaki demonstration in Osaka.
Get a fresh perspective on Japanese cuisine when you explore the stalls of seafood and produce markets in Tokyo, Takayama, Kanazawa, Osaka and Kyoto.
When you're not busy eating, enjoy iconic experiences like the shinkansen bullet train, Hida folk village, Kenroku-en garden and Kyoto's Gion district.
Sip back and relax when you visit a sake brewery in the alpine town of Hida-Furukawa and learn about the importance of tea during a private ceremony in Kyoto.
For over 30 years we've been taking travelers around the globe. That's over 30 years of adventures, of visiting new places and old friends, of countless unforgettable moments. More than 30 years of changing the way people see the world, on small group tours with like-minded Intrepid people.
As a responsible business, we've always been committed to being there for our travelers and the communities we visit. So, you can trust that when you travel with us, we won't just be there for you
...