Jordan Real Food Adventure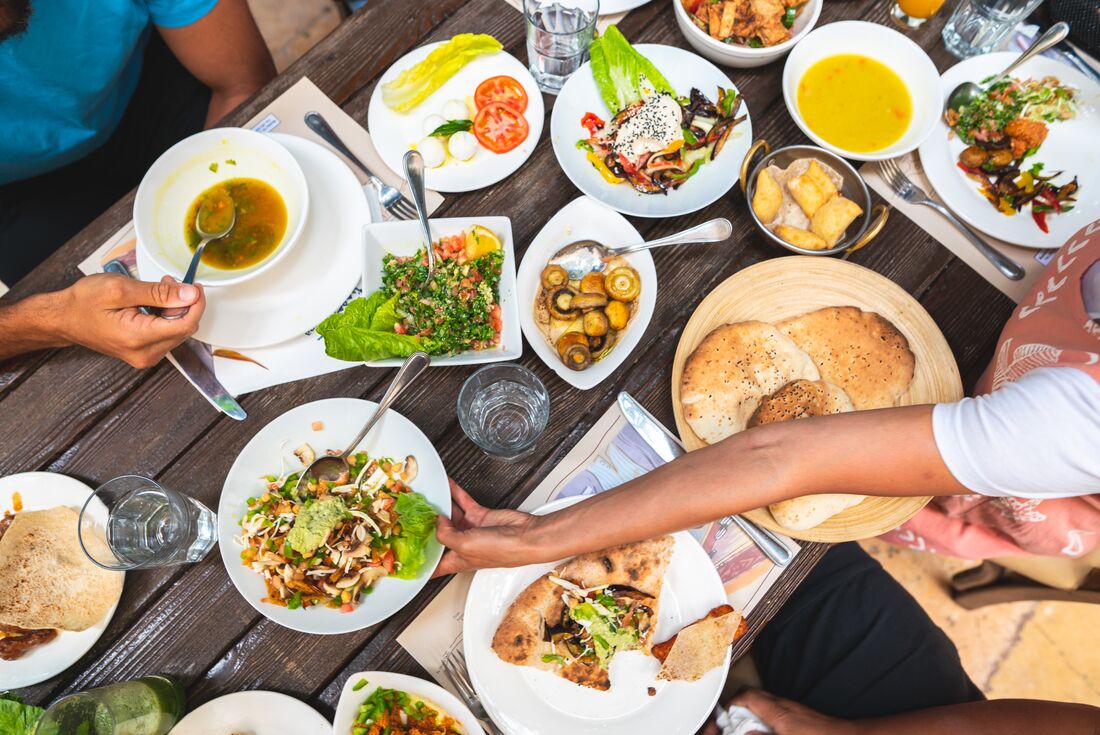 Jordan Real Food Adventure
There's no doubt that Jordan's ancient wonders and desert landscapes are absolutely remarkable, but any local will tell you one of the country's greatest pleasures is its food – so pull up a chair, share dishes and make memories on this 6-day adventure for food lovers. Discover Jordan's diverse heritage at tables across the country, float in the mineral-rich waters of the Dead Sea, zip through Wadi Rum on a jeep safari, and uncover the majesty of Petra. Be welcomed into local homes for dinner, have breakfast with a shepherd, learn cherished family recipes during a cooking class, and dine with a Bedouin community in the desert.
Activities
Amman - Welcome Dinner
Madaba - St Georges Church
Dead Sea - Visit and float
Petra - Home-cooked meal
Petra - Leader-led tour of Petra
Wadi Rum - 4WD jeep safari
Wadi Rum - Zarb Local Dinner
Petra - Breakfast with a shepherd
Amman - Beit Sitti maqluba cooking class and meal
Amman - Knafeh tasting
Highlights
Let three sisters share their grandmother's traditional recipes with you during a hands-on cooking class in Amman. Learn how to make a tasty maqluba, one of Jordan's most beloved dishes.
Learn about life in Petra when you sit down with a local family for a hearty serving of mansaf, delicious lamb with fermented, dried yoghurt sauce.
Uncover ancient traditions and flavours with a Jordanian shepherd over a typical mezze breakfast, a chance to learn about life in the countryside.
Marvel at the majesty of Petra on a guided tour, speed through the desert on a jeep safari in Wadi Rum and float in the salty waters of the Dead Sea, the lowest point on earth.
Get to know Jordanian food, beyond hummus. This adventure introduces you to authentic dishes like falafel, mansaf, maqluba, knafeh, labneh, kibbeh, khubz and zarb.
For over 30 years we've been taking travelers around the globe. That's over 30 years of adventures, of visiting new places and old friends, of countless unforgettable moments. More than 30 years of changing the way people see the world, on small group tours with like-minded Intrepid people.
As a responsible business, we've always been committed to being there for our travelers and the communities we visit. So, you can trust that when you travel with us, we won't just be there for you
...