Great Migration: Tanzania & Kenya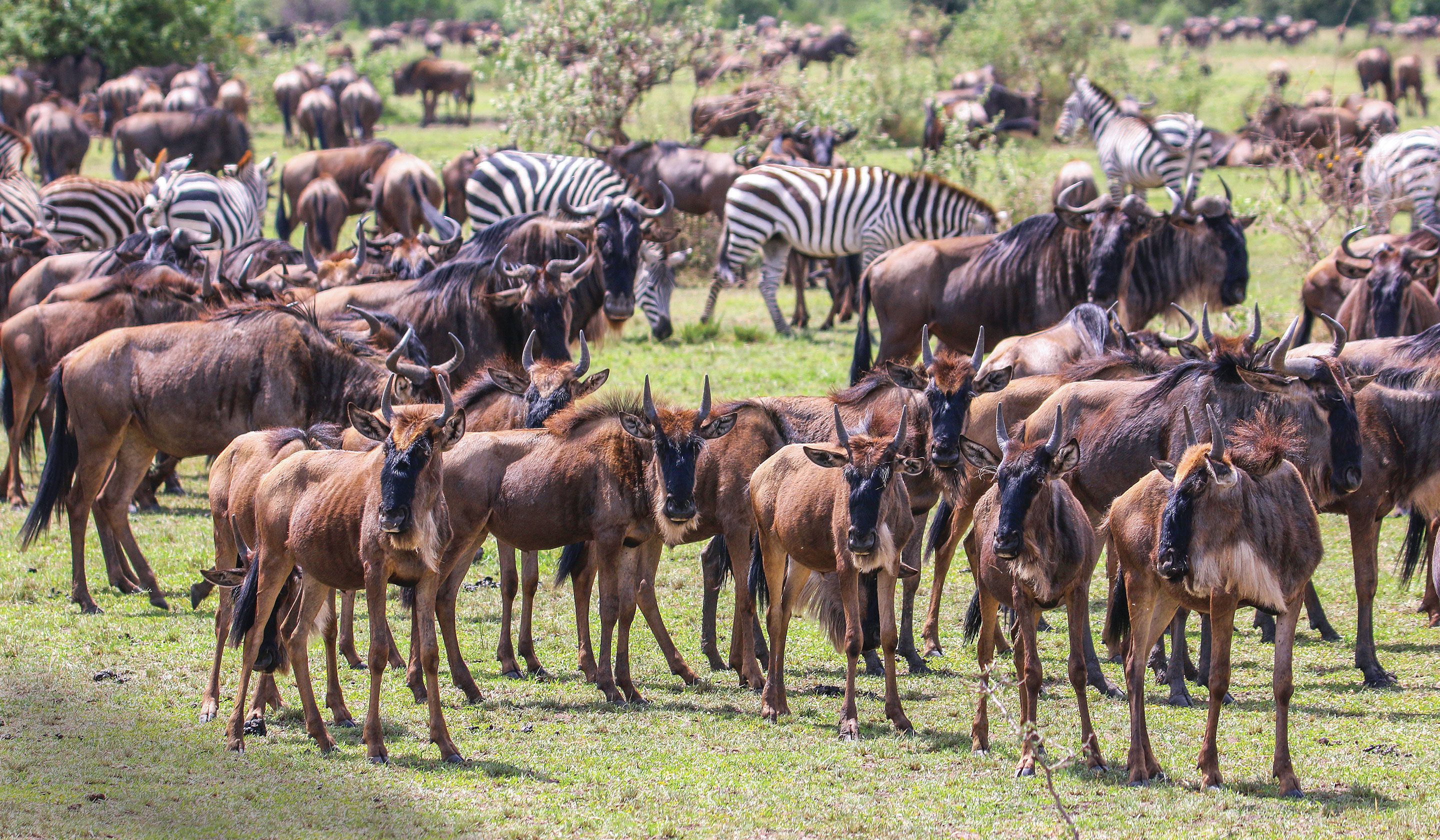 Great Migration: Tanzania & Kenya
One of the greatest shows on Earth, the great migration is an epic wildlife spectacle unrivaled anywhere. A moving pageantry with a cast of millions, this is when herds of animals are on the move through Africa
from the Serengeti National Park in Tanzania to the Masai Mara National Reserve in Kenya and back again...
on the ultimate quest for food, water and survival, determined to let nothing stop them in their tracks... To witness the Migration from tented safari camps perfectly pitched and game drives strategically sited is to truly become a part of Africa's ever poignant circle of life... Staggering numbers of wildebeest thunder across the plains alongside zebras and gazelles that gallop and sprint their way through the wilderness, predators in wait, on an annual march that takes them from the Serengeti National Park in Tanzania to the Masai Mara National Reserve in Kenya... Spend two nights in the Ngorongoro Conservation Area with a game drive and picnic lunch in the wildlife-rich crater... fly from Lake Manyara to Serengeti National Park where overnight stays in a mobile camp enable timely sightings of migrating wildlife on private safari game drives with expert trackers... a flight from the Serengeti to wildlife-rich Masai Mara National Reserve is followed by two nights in a safari camp with daily game drives... and a morning flight touches down in Nairobi for a day in Karen with a visit to an elephant orphanage dedicated to rescued baby and teenage elephants. Unique experiences include; a stay in a mobile safari camp designed to move with wildebeest, zebras, eland and gazelles as they migrate to grassier plains, usually followed by natural predators such as lions, hyenas and leopards and a hot air balloon ride with breakfast in either the Serengeti or Masai Mara. A most remarkable travel experience...
We're a company, and a family, of passionate travelers. As a family-owned travel company for over 97 years, our values and vision remain true: always do the right thing. Deliver more than what's expected. With journeys across 7 continents, in over 100 destinations and to 70+ countries, we keep moving forward to find new ways to enhance travel experiences that will be memorable for a lifetime – and we're honored to have the trust and guest satisfaction to be named to Travel + Leisure's "World's B
...