South Korea Real Food Adventure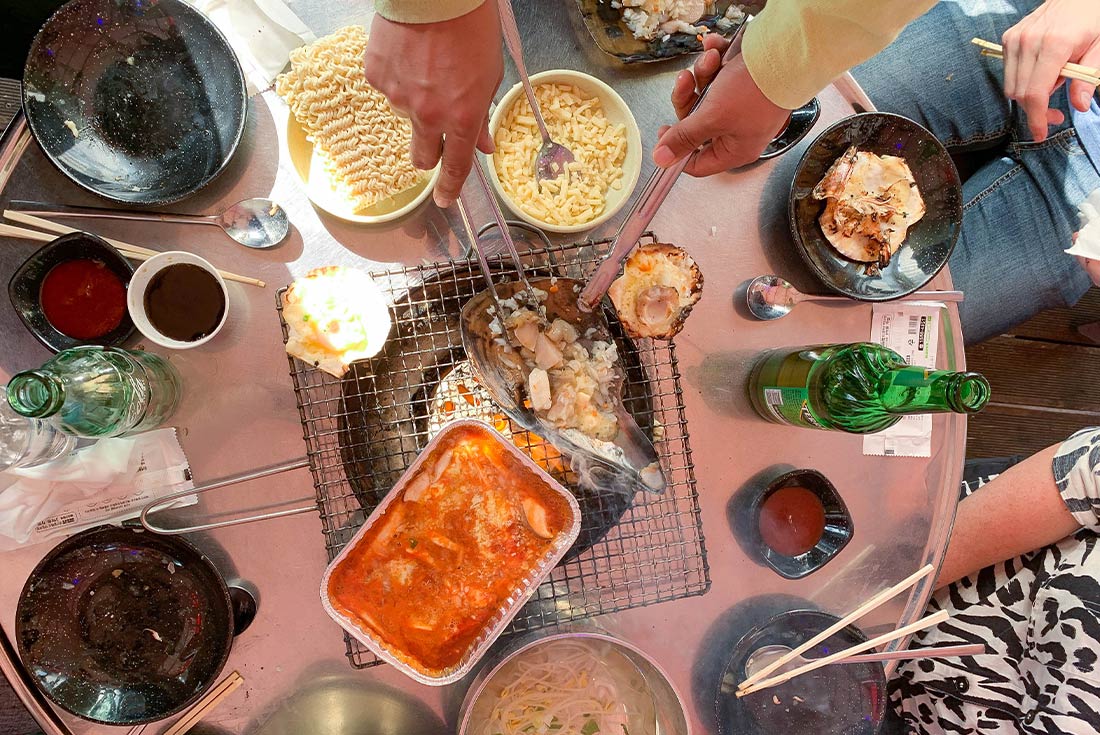 South Korea Real Food Adventure
Immerse yourself in the choose-your-own adventure atmosphere of South Korean food, from bibimbap to immense street food markets that you could get lost in (if it weren't for the local guiding you to the best stalls!). South Korea's food scene is often delightfully informal and meals in South Korea are all about finding your flavours. Chow down on meals served with dozens of toppings, light and crispy Korean fried chicken washed down with a small-batch craft beer, silky glass noodles stirred with colourful salad and the various delightful iterations of kimchi. Discover the flavourful diversity and heritage of this rich culinary scene. 
Activities
Seoul - Korean Fried Chicken Welcome Dinner
Jeonju - Kimchi Cooking Class
Jeonju - Hanok Village Visit
Sunchang - Gochujang (traditional chilli paste) Cooking Demonstration
Jeonju - Craft Brewery Tour
Gyeongju - Temple Stay program including meditation
Busan - Farm Visit
Gyeongju - Morning meditation and tea with a monk
Busan - Haeundae Beach
Busan - Lighthouse Visit
Busan - Jagalchi Seafood Market Tour
Busan - Seafood BBQ Lunch by the sea
Seoul - Celebratory Korean BBQ Dinner
Highlights
Savour the flavours of South Korea's slow food capital Jeonju, slurping kongnamul gukbap and soup noodles in local haunts and learning to craft kimchi and gochujang.
Immerse yourself in monastic life during a temple stay in Gyeongju, including a plant-based dinner and chanting meditation.
Spend a day diving deep into South Korean seafood in Busan, embracing the chaotic energy and of the port seafood market before munching clams in an oceanfront restaurant.
Visit a craft brewery in Jeonju for a taste of South Korea's booming and inventive craft beer scene, which has exploded in popularity in recent years.
Follow your local leader to the best stalls in the labyrinthian Gwangjang Market in Seoul, which featured in the Netflix series 'Street Food'.
For over 30 years we've been taking travelers around the globe. That's over 30 years of adventures, of visiting new places and old friends, of countless unforgettable moments. More than 30 years of changing the way people see the world, on small group tours with like-minded Intrepid people.
As a responsible business, we've always been committed to being there for our travelers and the communities we visit. So, you can trust that when you travel with us, we won't just be there for you
...