The Best of Ireland, Small Groups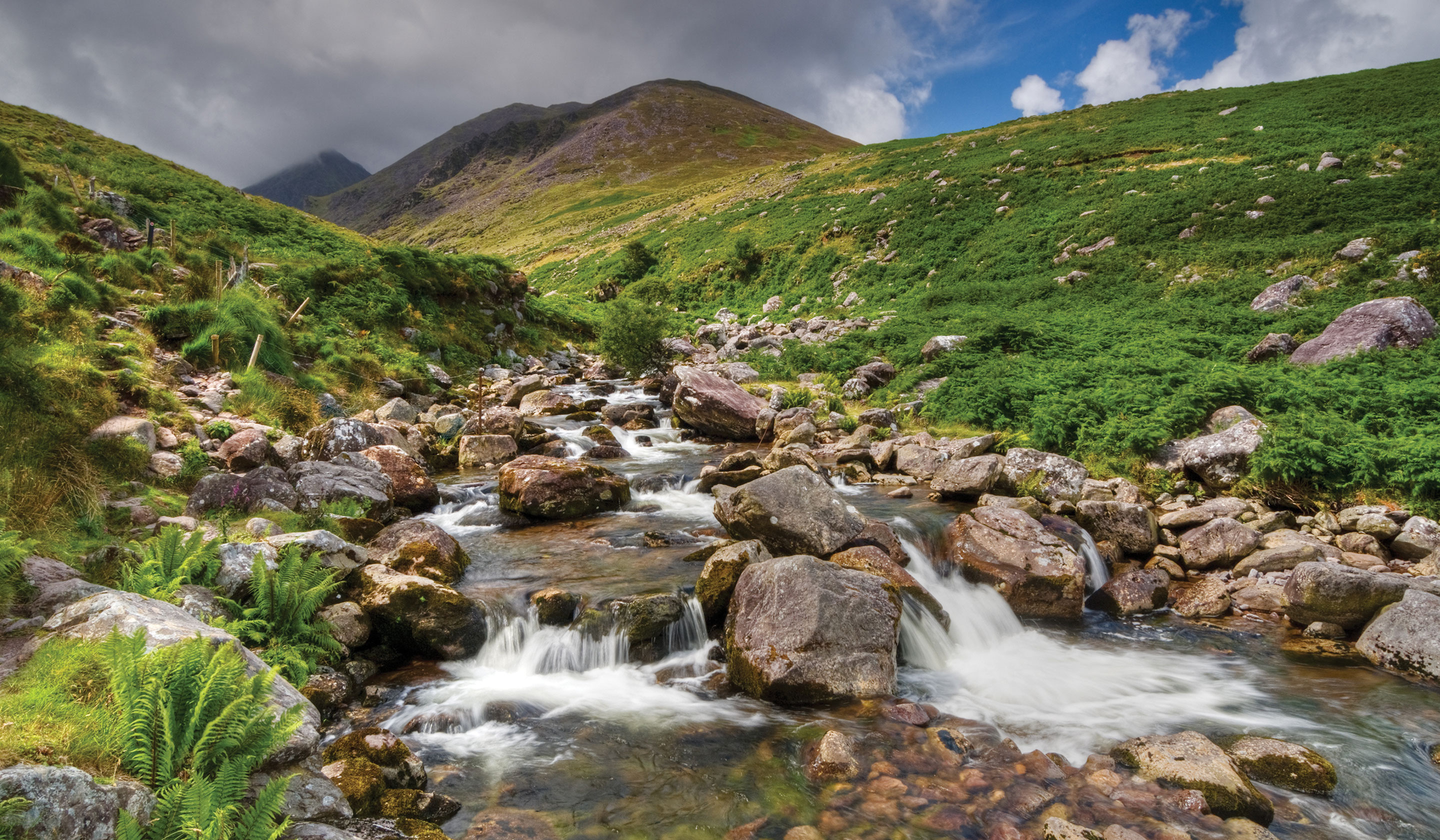 The Best of Ireland, Small Groups

Céad Mile Fáilte, Irish Gaelic for "one hundred thousand welcomes"... from the first dawning of a countryside morning to the setting sun over rolling green hills, an Irish welcome for visitors is genuine, exuding warm hospitality... Tauck's Yellow Roads take you from the Giant's Causeway in the north to the Ring of Kerry in the south – and along the way you'll stay at luxury accommodations including grand hotels and elegant manor houses. Learn the story of three centuries of Irish emigrants building a new life in North America at the Ulster American Folk Park. Get a little taste of the artistic side of Ireland on visits to the Belleek Pottery factory. Experience past and present in Dublin and Belfast and the warmth of small villages. Have lunch with a family who run a working dairy farm. Explore the magnificent Titanic exhibit and enjoy a special 9-course tasting dinner inspired by the great ship's menu in the city where it was built, Belfast. Discover the centuries-old tradition of Irish Whiskey at The Jameson Experience. And explore what castle life is all about when you're a guest at Ashford Castle... All this and more on our new Small Group Ireland journey.
We're a company, and a family, of passionate travelers. As a family-owned travel company for over 97 years, our values and vision remain true: always do the right thing. Deliver more than what's expected. With journeys across 7 continents, in over 100 destinations and to 70+ countries, we keep moving forward to find new ways to enhance travel experiences that will be memorable for a lifetime – and we're honored to have the trust and guest satisfaction to be named to Travel + Leisure's "World's B
...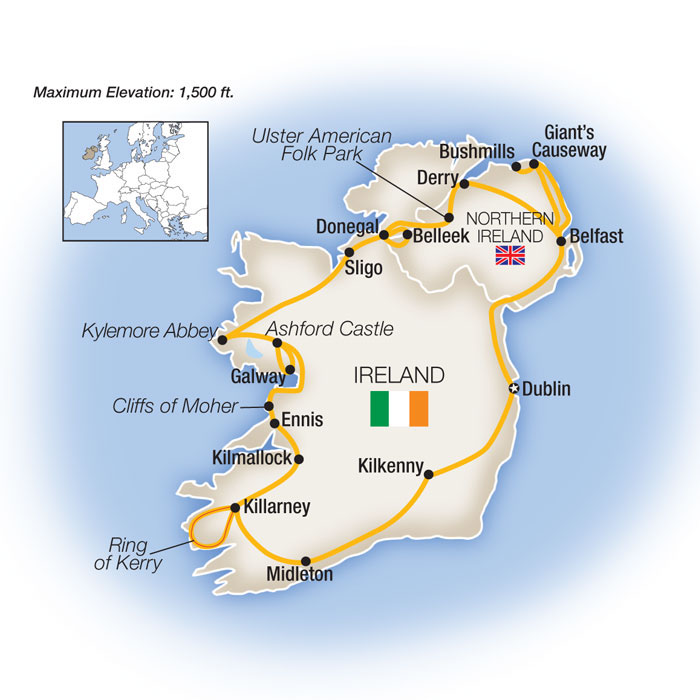 Day
Destination
1
Dublin, Ireland
2
Dublin, Ireland
3
Belfast, Northern Ireland
4
Belfast, Northern Ireland
5
6
7
8
Galway City, Ireland
9
Ennis, Ireland
10
Killarney, Ireland
11
Killarney, Ireland
12
Kilkenny, Ireland
13
Kilkenny, Ireland
14
Kilkenny, Ireland