Wonderland: Yellowstone in Winter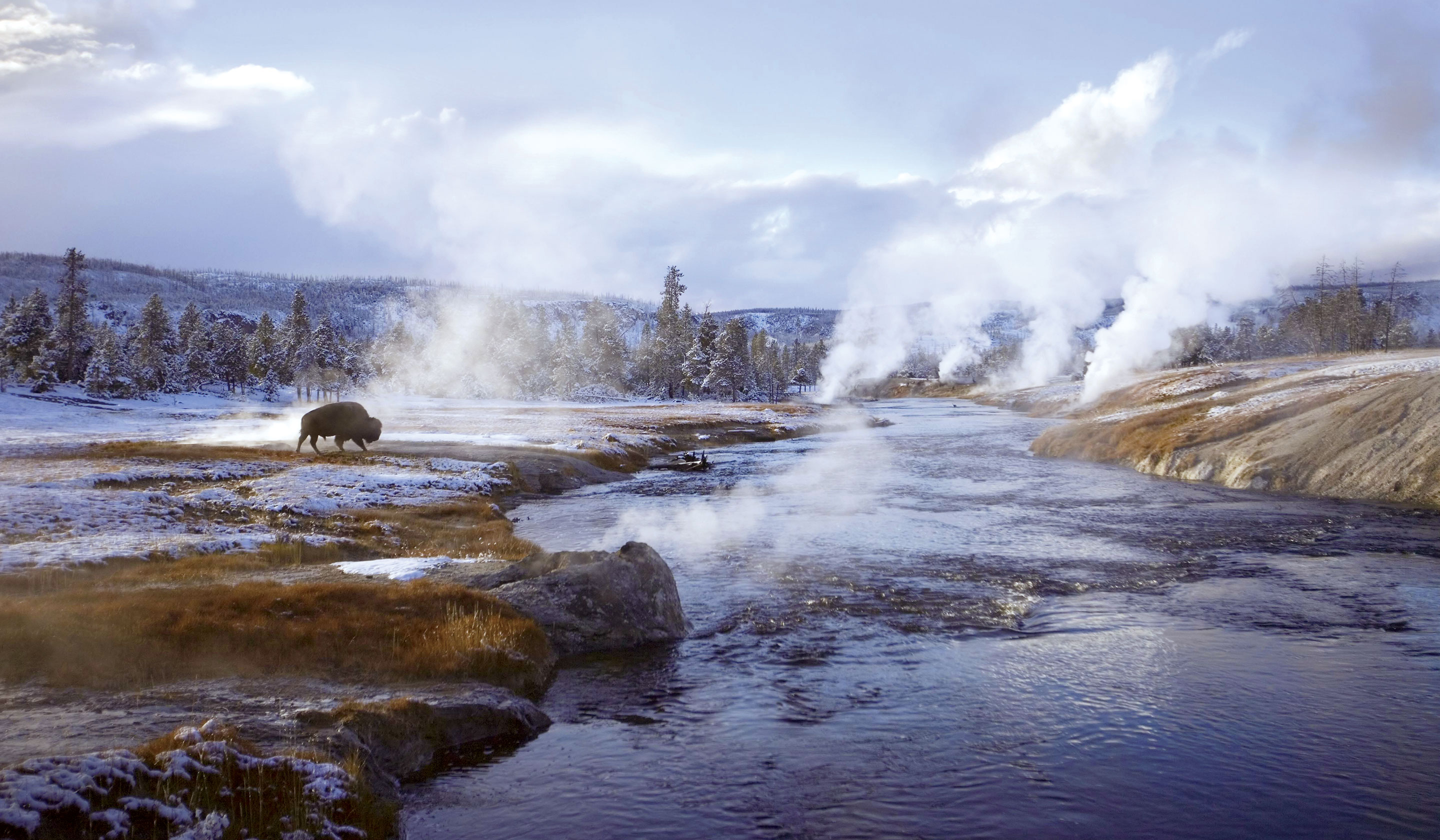 Wonderland: Yellowstone in Winter

The world's first national park inspires awe any time of the year, as Yellowstone winter tours would attest. But as you'll discover visiting the national park during the winter – when bison, elk, wolves and bighorn sheep wander across snow-covered valleys, and Yellowstone's amazing geologic features are even more spectacular in the frigid air – is a whole other... and perhaps other-worldly... experience. Exploring by snowcoach, you'll see gurgling mud pots and steaming hot springs surrounded by frozen landscapes... waterfalls whose cataracts partially freeze into ice bridges... and geysers, like iconic Old Faithful, erupting dramatically into the cold winter air. You'll ride a horse-drawn sleigh through the National Elk Refuge. And you'll meet a noted naturalist and wildlife photographer who offers insights into the lives of Yellowstone National Park's iconic species. When filmmaker Ken Burns and colleague Dayton Duncan started thinking of new trips on which to share their unique stories and experiences, a wintertime Yellowstone tour was a natural choice. In Dayton's words: "You've never really seen Yellowstone until you've been there in winter. Once a snowcoach takes you into the interior (the roads are snow-covered), you have this incredible place pretty much to yourself." Small groups, active travel, immersive – it's Wonderland: Yellowstone in Winter...
We're a company, and a family, of passionate travelers. As a family-owned travel company for over 97 years, our values and vision remain true: always do the right thing. Deliver more than what's expected. With journeys across 7 continents, in over 100 destinations and to 70+ countries, we keep moving forward to find new ways to enhance travel experiences that will be memorable for a lifetime – and we're honored to have the trust and guest satisfaction to be named to Travel + Leisure's "World's B
...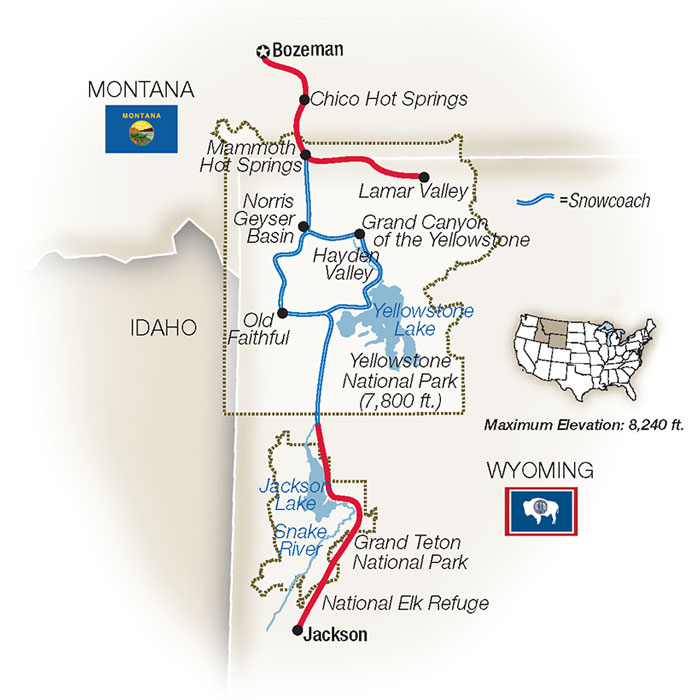 Day
Destination
1
Pray, Montana
2
Pray, Montana
3
Yellowstone National Park, Wyoming, USA
4
Yellowstone National Park, Wyoming, USA
5
Yellowstone National Park, Wyoming, USA
6
Jackson, Wyoming
7
Jackson, Wyoming
8
Jackson, Wyoming