Legends of the American West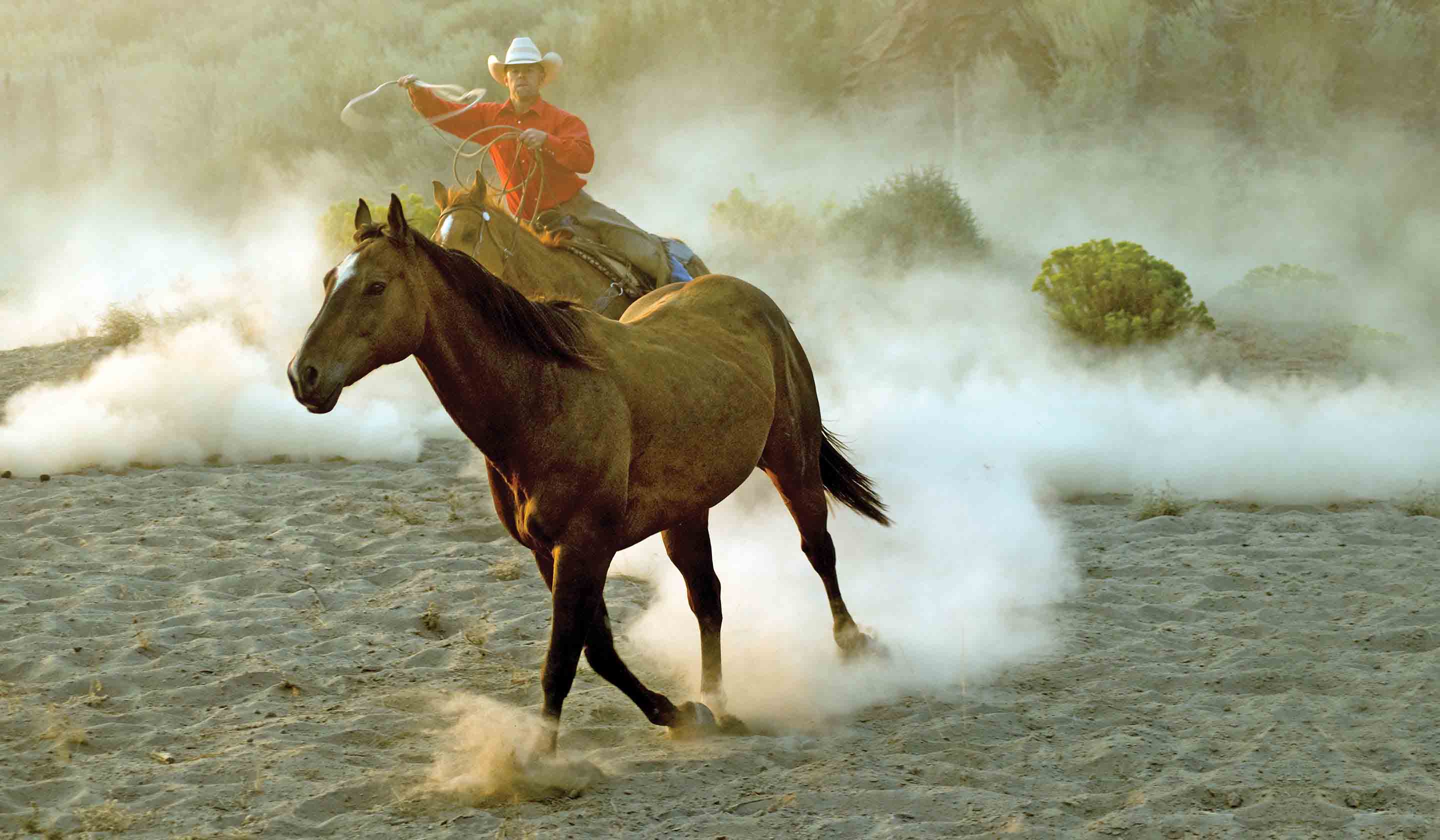 Legends of the American West

The West is larger than life, vast in its myths, its landscapes, historical figures, and monuments... and this 9-day journey takes you to the heart and soul of it. Small groups, averaging 24 Tauck guests, travel from the grand designs of Mount Rushmore and the Crazy Horse Memorial, to the imaginative masterpiece of nature known as Grand Teton National Park, and the wonders deep inside Yellowstone National Park… Visit a working cattle ranch, where you'll experience life as a Wyoming cowboy… go in search of Buffalo Bill and the West of the imagination in Cody... go rafting on the Snake River... and step back in time at Mormon Row inside Grand Teton National Park. Stay inside-the-park at sought-after lodges at Yellowstone's Old Faithful Inn and Grand Teton's Jackson Lake Lodge.
We're a company, and a family, of passionate travelers. As a family-owned travel company for over 97 years, our values and vision remain true: always do the right thing. Deliver more than what's expected. With journeys across 7 continents, in over 100 destinations and to 70+ countries, we keep moving forward to find new ways to enhance travel experiences that will be memorable for a lifetime – and we're honored to have the trust and guest satisfaction to be named to Travel + Leisure's "World's B
...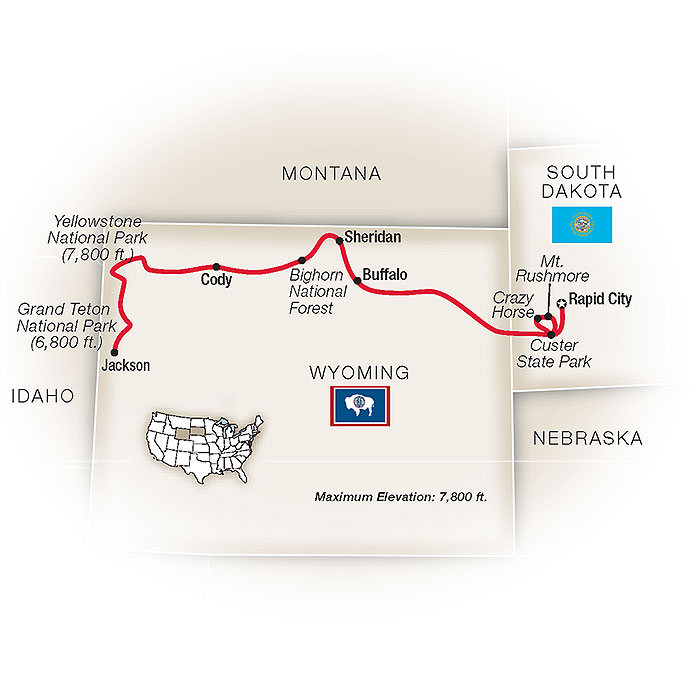 Day
Destination
1
Rapid City, South Dakota, USA
2
Rapid City, South Dakota, USA
3
4
Cody, Wyoming, USA
5
Yellowstone National Park, Wyoming, USA
6
Yellowstone National Park, Wyoming, USA
7
Grand Teton National Park, Wyoming, USA
8
Grand Teton National Park, Wyoming, USA
9
Jackson, Wyoming