Slovenia & Croatia Real Food Adventure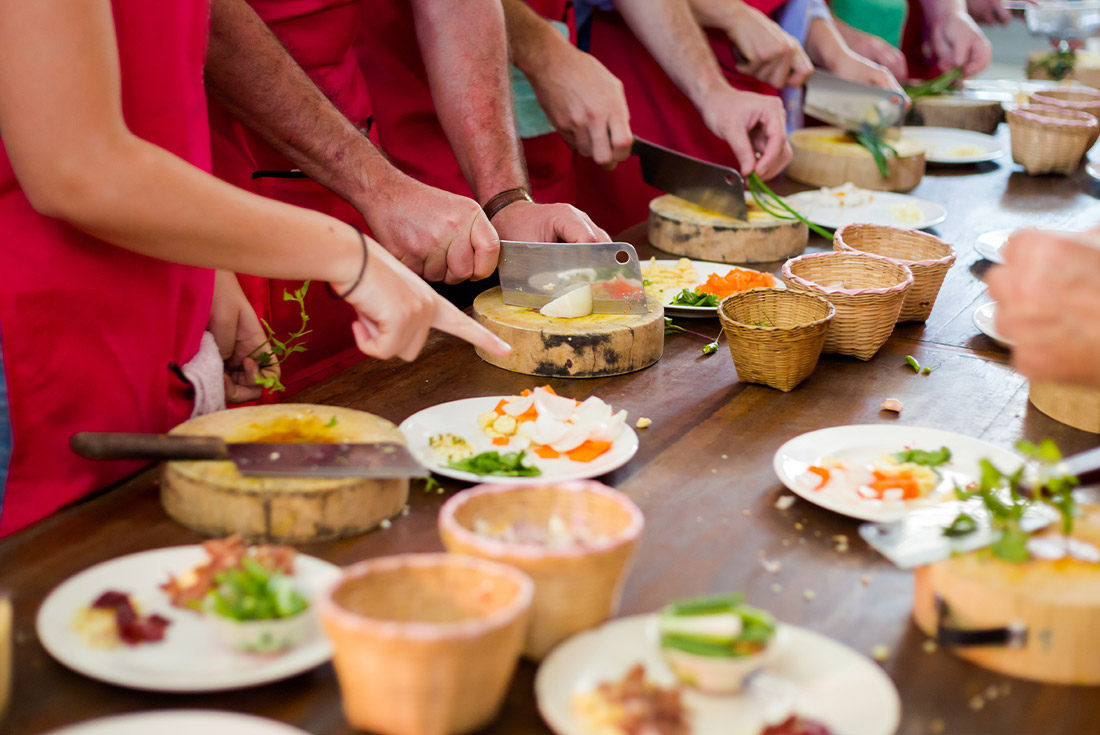 Slovenia & Croatia Real Food Adventure
Embark on an 11-day food inspired journey through Slovenia and Croatia and delight in the culinary mastery of this region, while seeing the history, culture and nature these countries have to offer. Visit salt pans, a truffle farm, wineries, fishing villages and so much more. Discover why Istria is considered one of the world's leading producers of quality olive oil, eat slow-cooked meat cooked Dalmatian-style under a metal bell, raise a glass of refosk (Slovenian wine) or slivovitz (plum brandy) with your small group, and shout 'zivjeli!' to the simple, home-style cuisine this region is famous for.
Activities
Ljubljana - Schnapps tasting
Bled - Day Trip by Public Bus
Bled - Kremsnita Tasting
Ljubljana - Slovenian Cooking Class
Piran - Tasting Tour and Lunch
Motovun - Truffle Hunt and Tasting
Rovinj – Day Trip
Plitvice Lakes - National Park Visit
Rakovica - Home-cooked meal
Zadar - Nunnery & farm visit
Zadar - Local market visit
Split - Old Town markets & culture tour
Korcula - Leader-led orientation walk
Zrnovo - Cooking Class
Highlights
Tuck into a traditional home-cooked dinner in Rakovica – enjoy a hearty serving of traditional Croatian kotlovina which is a mixed meat dish, traditionally made in a cauldron with robust flavours and hints of spice.
Learn how to prepare local delicacies with hands-on experiences that include taking a cooking class in Ljubljana to indulge in Slovenian favourites, and learning how to make local hand-rolled pasta in a small village on Korcula.
Get to know the local producers of some of the best eats in southern Europe with a tasting tour and lunch at a family-owned restaurant in Piran and a special truffle hunting experience with an expert in Livade. Plus, visit a nunnery renowned for its preserves and take a tour of Old Town Split with a local foodie.
Explore the major food reg cions of Istria and Dalmatia to indulge in iconic delicacies like cured meats, olive oils, wine, truffles, cheese and more.
Discover the fairytale landscapes of Lake Bled, walk the boardwalks and wonder at the falls of Plitvice Lakes, experience the sparkling port-side city of Split and visit the lush Croatian island of Korcula – surrounded by the sparkling Adriatic.
For over 30 years we've been taking travelers around the globe. That's over 30 years of adventures, of visiting new places and old friends, of countless unforgettable moments. More than 30 years of changing the way people see the world, on small group tours with like-minded Intrepid people.
As a responsible business, we've always been committed to being there for our travelers and the communities we visit. So, you can trust that when you travel with us, we won't just be there for you
...