In Freedom's Footsteps: Philadelphia to Washington, DC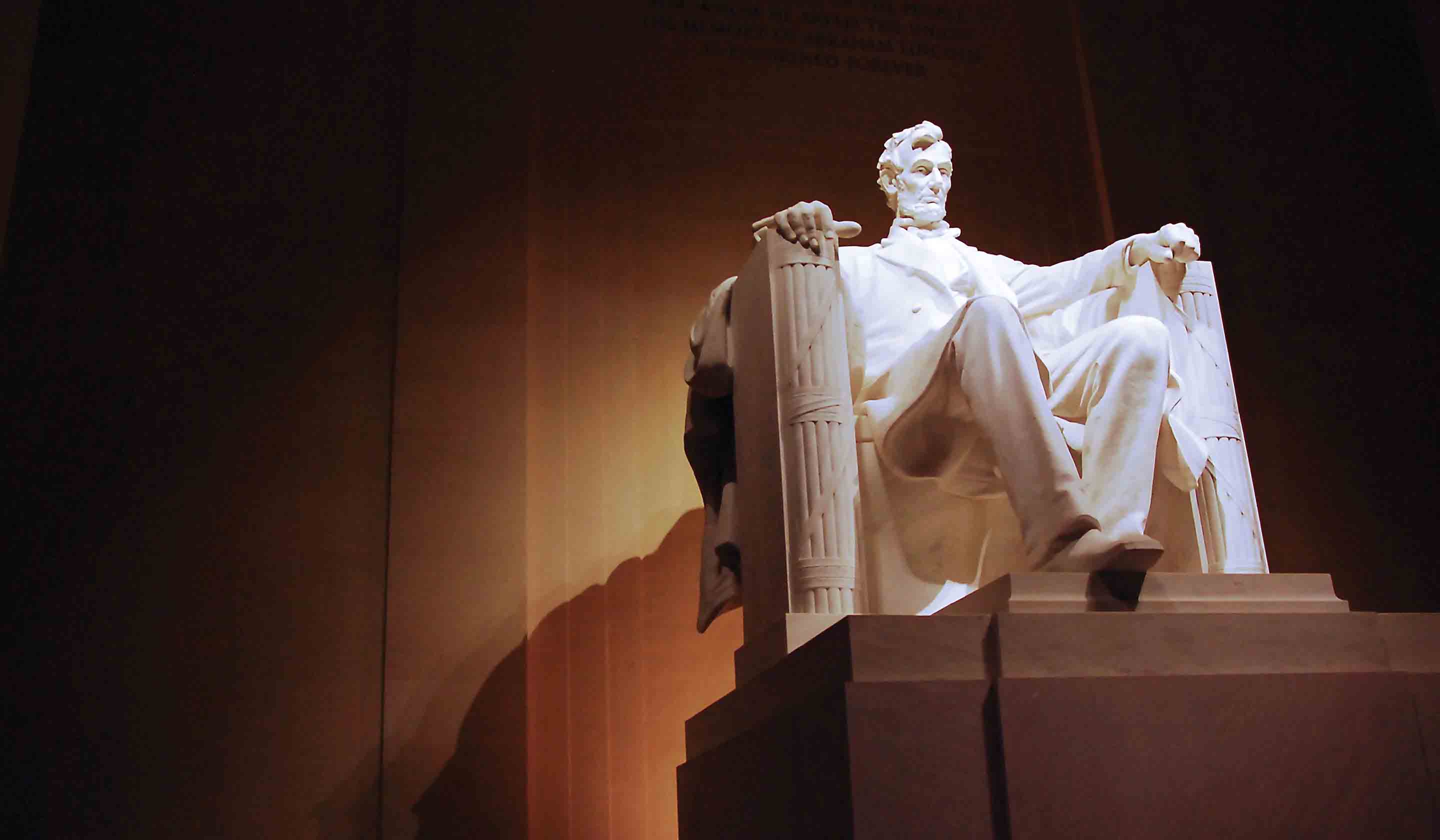 In Freedom's Footsteps: Philadelphia to Washington, DC

Understanding the meaning of freedom and America's story... crafted by Tauck and filmmaker Ken Burns, explore the meaning of freedom – from the earliest settlement to the Colonial era to the Revolutionary War to building a Republic. Discover the nation's economic expansion and industrial growth... 18th-century social and religious movements... the Civil War... political diversity... and the defining themes that shaped the American experience century upon century. Travel back in time to walk in the footsteps of American history... In Philadelphia, step inside Independence Hall, take a Tauck Exclusive early-opening private tour of the Museum of the American Revolution and see the Liberty Bell. Tour the poignant battlefields of Gettysburg, where a storyteller reveals what it was like to be a civilian during the Civil War battle at a private Tauck dessert reception. Visit George Washington's home at Mount Vernon... meet 18th-century "residents" and dine at a colonial tavern in Colonial Williamsburg... and explore the spectacular monuments of America's capital.
We're a company, and a family, of passionate travelers. As a family-owned travel company for over 97 years, our values and vision remain true: always do the right thing. Deliver more than what's expected. With journeys across 7 continents, in over 100 destinations and to 70+ countries, we keep moving forward to find new ways to enhance travel experiences that will be memorable for a lifetime – and we're honored to have the trust and guest satisfaction to be named to Travel + Leisure's "World's B
...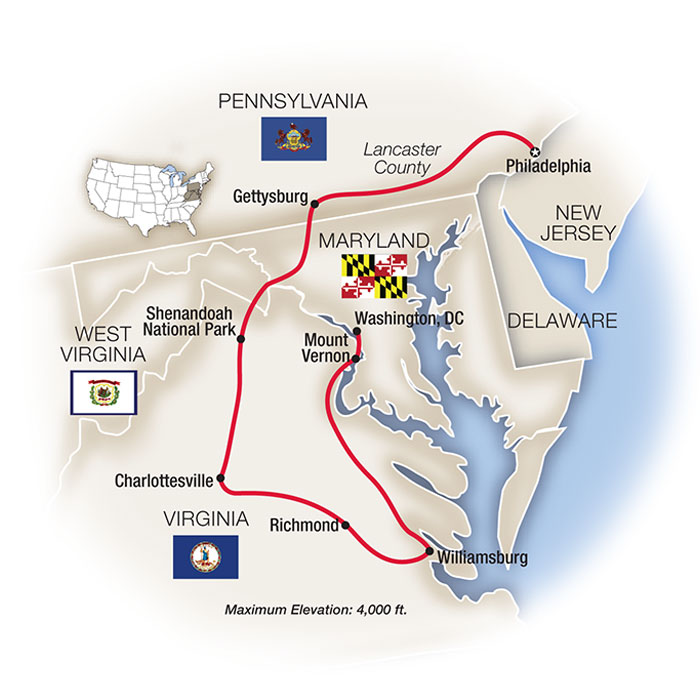 Day
Destination
1
Philadelphia, Pennsylvania, USA
2
Philadelphia, Pennsylvania, USA
3
Gettysburg, Pennsylvania, USA
4
Charlottesville, Virginia, USA
5
Charlottesville, Virginia, USA
6
Williamsburg, Virginia, USA
7
Williamsburg, Virginia, USA
8
Washington D.C., USA
8
Washington D.C., USA
9
Washington D.C., USA
9
Washington D.C., USA
10
Washington D.C., USA
10
Washington D.C., USA
11
Washington D.C., USA
11
Washington D.C., USA