A Week In... Naples, Capri & Amalfi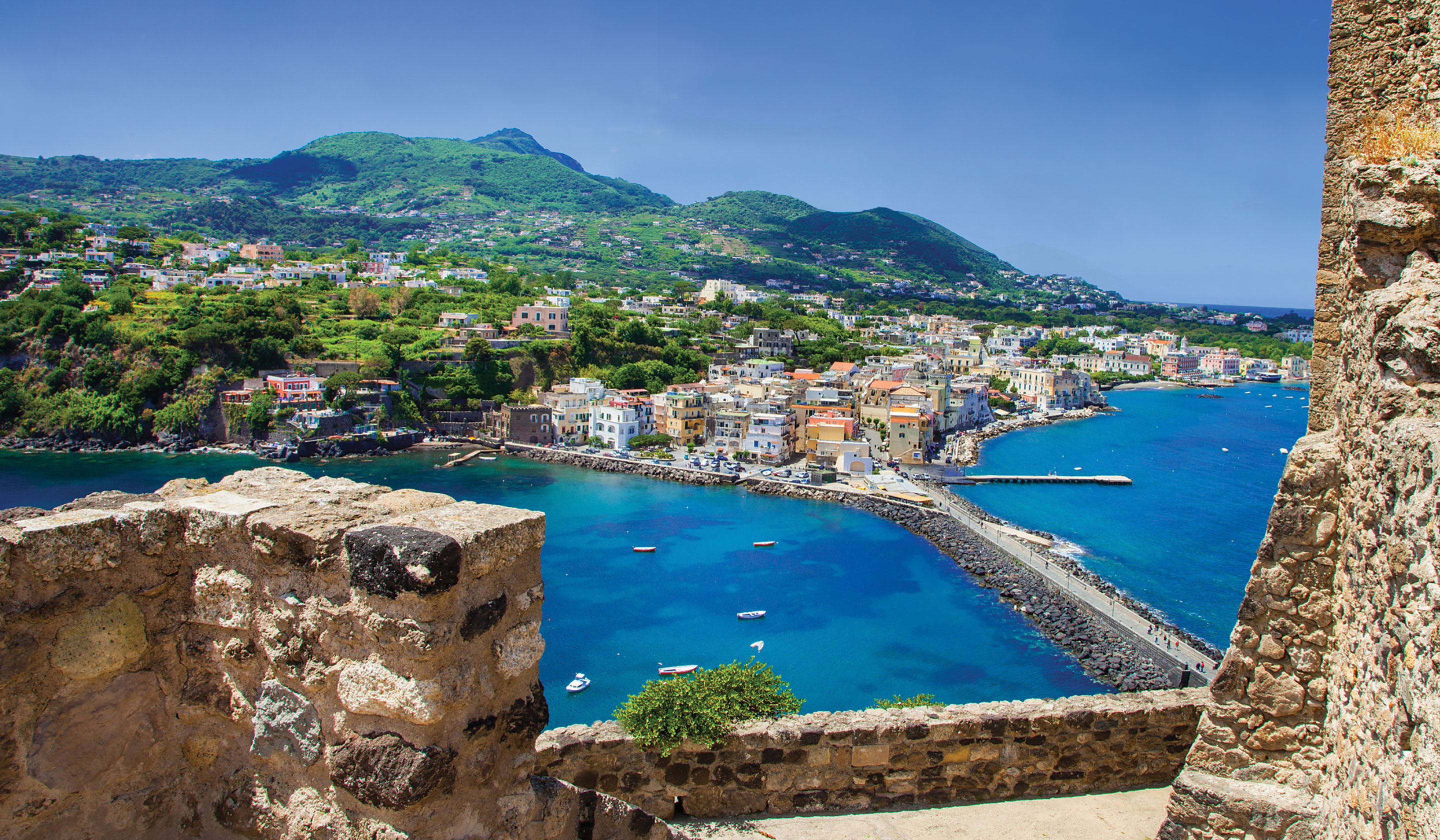 A Week In... Naples, Capri & Amalfi
Discover the cultural and natural treasures of Naples, the Isles of Capri and Ischia, and the Amalfi Coast in a celebration of beauty and bounty that goes beyond the expected with insider opportunities to experience life in southern Italy.
Featuring accommodations in the Leading Hotels of the World, this new all small group trip takes guests on a weeklong excursion that ensures an authentic look at la dolce vita sunrise to sunset. Enjoy sea view rooms at a historic hotel in Naples that Enrico Caruso once called home, embark on a day's excursion to Ischia via high-speed ferry, spend two nights indulging in Mediterranean island pleasures in a former villa on Capri, and stay in a cliffside hideaway in Amalfi with the splendors of one of the most beautiful coasts in the world right outside your door.
We're a company, and a family, of passionate travelers. As a family-owned travel company for over 97 years, our values and vision remain true: always do the right thing. Deliver more than what's expected. With journeys across 7 continents, in over 100 destinations and to 70+ countries, we keep moving forward to find new ways to enhance travel experiences that will be memorable for a lifetime – and we're honored to have the trust and guest satisfaction to be named to Travel + Leisure's "World's B
...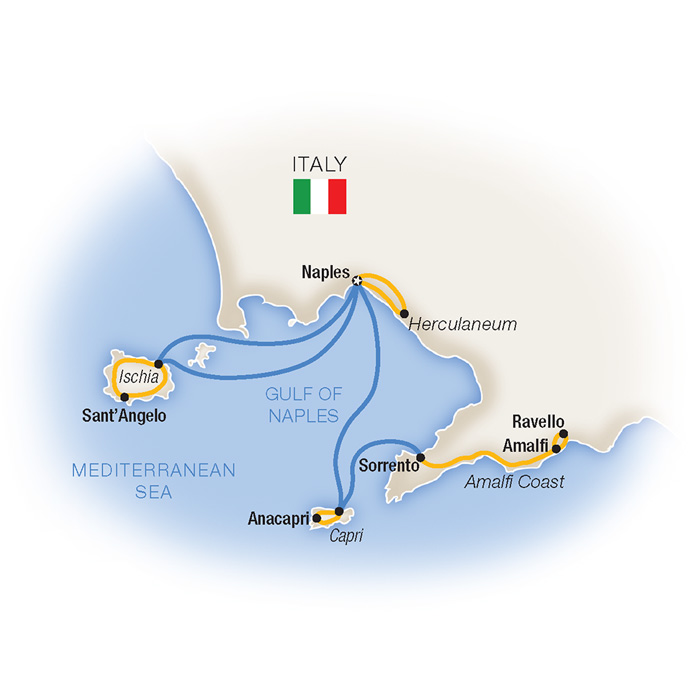 Day
Destination
1
Naples, Italy
2
Naples, Italy
3
Naples, Italy
4
Capri, Italy
5
Capri, Italy
6
Amalfi, Italy, Sorrento, Italy
7
Amalfi, Italy
8
Amalfi, Italy