European Traveler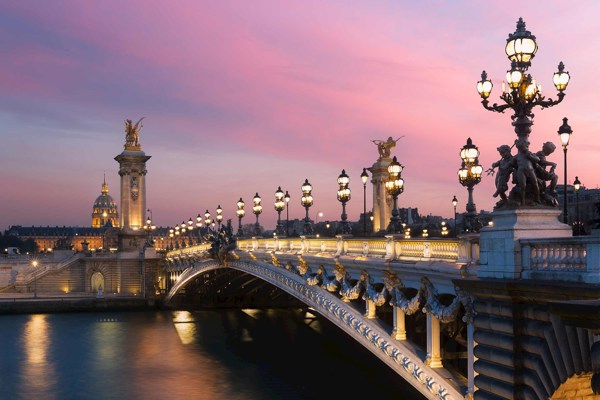 European Traveler
Stroll through streets filled with romance, history and adventure as you travel Europe. Feed your imagination as you relax on the stunning shores of Lake Lucerne, watch master craftsmen create treasures in Venice and admire the magic of the snow-capped Swiss Alps.
Dining Summary
9 Breakfast (B)
1 Welcome Reception (WR)
1 Dinner (D)
1 Be My Guest (BMG)
Be My Guest
Rome: Travel to Isola Tiberina for an evening with Fabio and his family. Enjoy a drinks reception at their apartment before our Be My Guest dinner in a unique setting amongst Roman excavations.
Iconic Experience
Paris: Join a Local Specialist to discover the hidden squares and secret lanes of Paris.
Switzerland: Marvel at the Alpine landscape as you drive past breathtakingly beautiful mountains and valleys.
Florence: Join a Local Specialist to view the multi-coloured marble cathedral, bell tower and baptistery, adorned by Ghiberti's Gates of Paradise. Visit the political heart of the city, Signoria Square.
Florence: See the area around Santa Croce Basilica, famous for the quality of its luxury goods, and witness a gold and leatherwork demonstration.
Vatican: Visit Vatican City and tour St. Peter's Basilica with a Local Specialist. Witness the early genius of Michelangelo as you take in the Piet.
MAKE TRAVEL MATTER®
Venice: Learn about the history and ancient skill of Venetian glassblowing, playing your role in ensuring the survival of this traditional craft through your visit.
Must-see Highlights
: Explore London, Paris, Florence and Rome with a Local Specialist
: Discover Lucerne and Venice
: Visit a glassblowing factory in Venice and St. Peter's Basilica in Rome
: View the White Cliffs of Dover, the Eiffel Tower, the Champs-Élysées, the Arc de Triomphe and Notre Dame Cathedral in Paris, the Lion Monument and the Chapel Bridge in Lucerne, St. Mark's Basilica in Venice and the ancient sites of Rome
: See the Somme Battlefields and the vineyards of Burgundy in France
: Scenic Cruise by private launch to St. Mark's Square in Venice
Tour Differently isn't just what we promise, it's what we deliver.
Dream holidays without the stress of the 'what ifs', is what we do. We design our tours so you can experience the world differently. You'll get the personal service, attention to detail and ease you're looking for, while enjoying the unmissable experiences you've always dreamed of. Discover why Trafalgar tours have been trusted by 5 million guests and are proud to deliver the very best tours that you'll cherish for ye
...