Canadian Rockies & Glacier National Park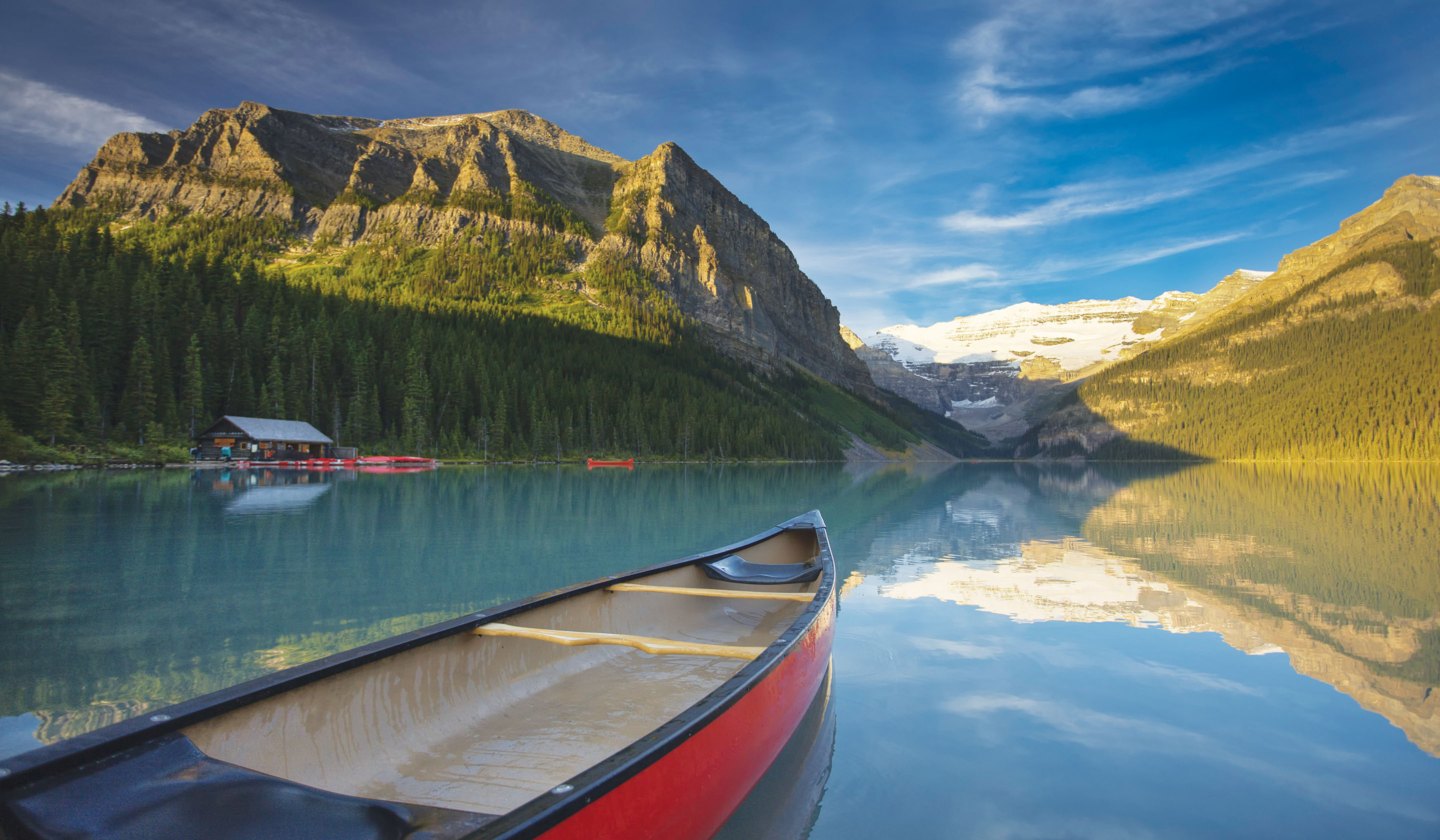 Canadian Rockies & Glacier National Park

Explore five National Parks – from the inside, out... craggy peaks, buffalo jumps, stunt-riding cowboys and vintage "Jammer" buses set the tone throughout the timberlands of the Canadian Rockies and Montana's Glacier National Park... Kootenay's canyons and hot springs... alpine vistas and glaciers along the Icefields Parkway... a cruise on ice-blue mountain lakes... a ride in an Ice Explorer on Athabasca Glacier... luxury mountain resorts in Banff National Park, Jasper National Park and at Lake Louise... and so much more. Kick up your heels at a Wild West welcome dinner where cowboy stunt riders and Calgary fiddlers raise the bar in uplifting live entertainment. See the vertical drop that spelled doom for buffalo being hunted by the Blackfoot people for some 5,500 years and enjoy soul-stirring views of an alpine lake in Glacier National Park. Red "Jammers" have been the mode of choice for travelers "going-to-the-sun" since the 1930s, the timberlands lead the way to the mountains, canyons and hot springs of Kootenay, scenic landscapes provide a natural high on a drive along Icefields Parkway and wilderness resorts from Lake Louise to Jasper and Banff national parks ensure the "peak" of awe-inspiring discoveries.
We're a company, and a family, of passionate travelers. As a family-owned travel company for over 97 years, our values and vision remain true: always do the right thing. Deliver more than what's expected. With journeys across 7 continents, in over 100 destinations and to 70+ countries, we keep moving forward to find new ways to enhance travel experiences that will be memorable for a lifetime – and we're honored to have the trust and guest satisfaction to be named to Travel + Leisure's "World's B
...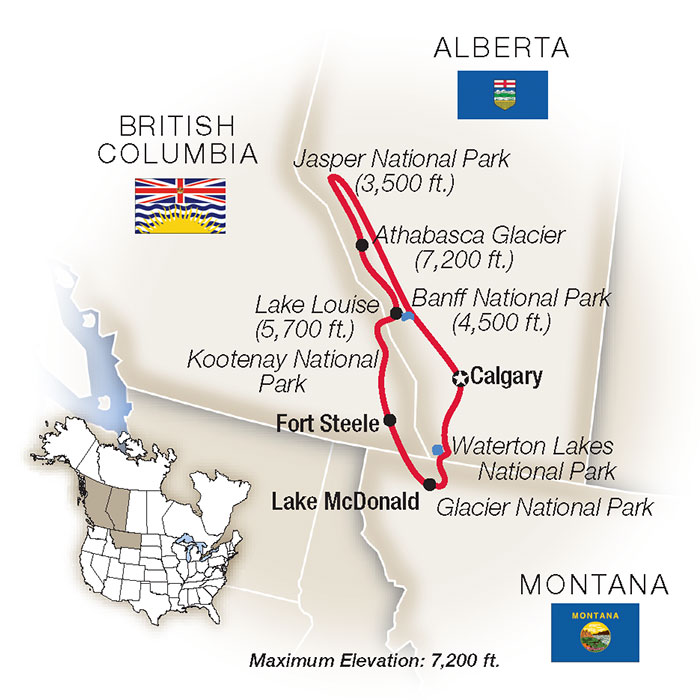 Day
Destination
1
Calgary, Canada
2
Glacier National Park, Montana
3
Glacier National Park, Montana
4
Banff National Park, Canada
5
Banff National Park, Canada
6
Jasper National Park, Canada
7
Jasper National Park, Canada
8
Banff, Canada
9
Banff, Canada
10
Calgary, Canada