A Week In... Puglia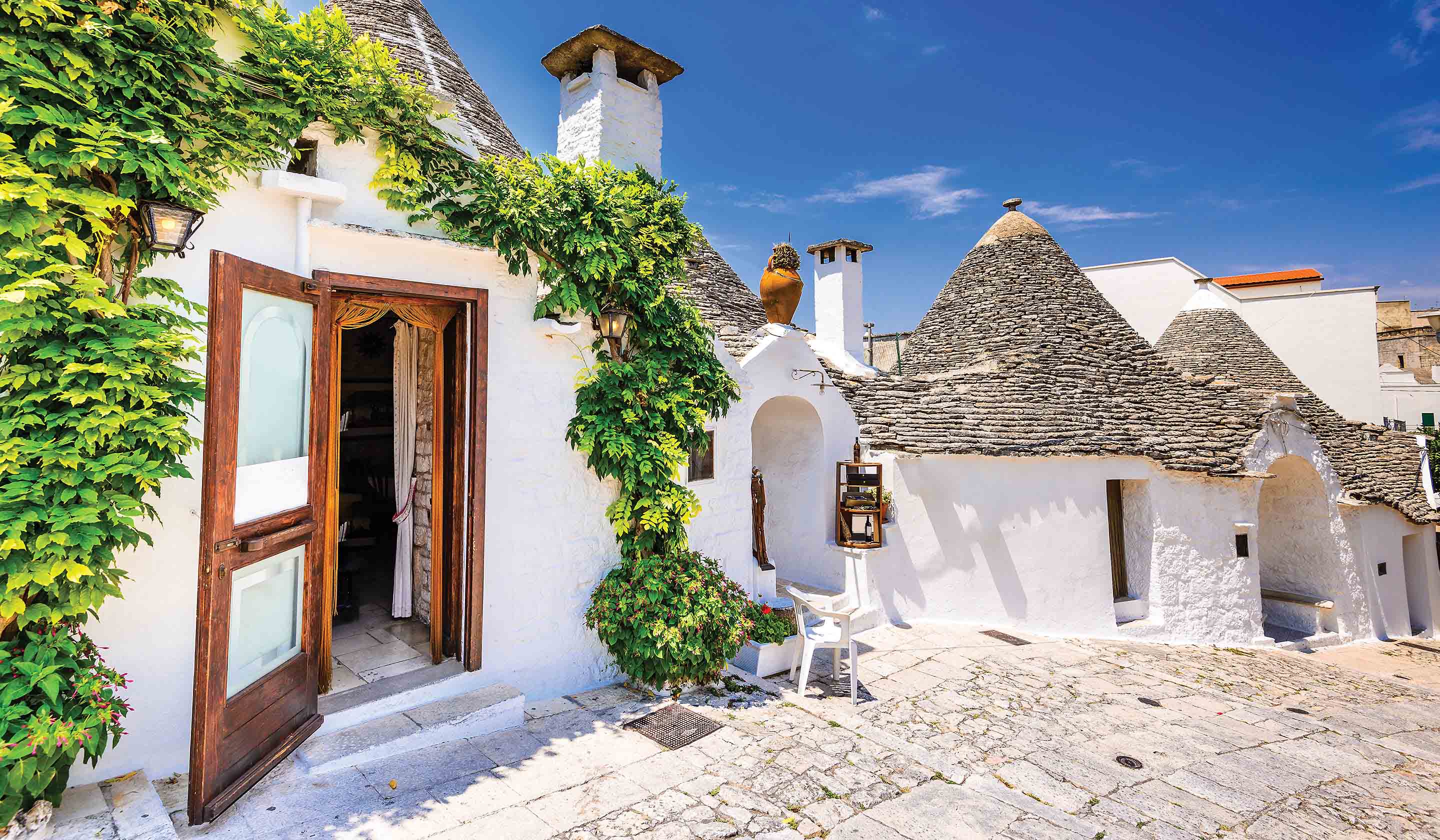 A Week In... Puglia
Explore the long heel of Italy's boot to discover sights, tastes, and gorgeous seascapes you'll find nowhere else... like Matera, where the Sassi houses are caverns and the streets are sometimes the roofs of other houses... Trulli houses, tiny fairy castles made of limestone slabs, built without mortar...
D
iscover Renaissance frescoes in Galatina. Stay multiple nights in "masserias," fortified 16th-century farmhouses turned into elegant hotels. Enjoy wine and olive oil tastings at vineyards yet undiscovered by the maddening crowds… tour of a medieval castle enticing with soul-stirring views and wines… and meals tempting with bounty of the sea and land...
We're a company, and a family, of passionate travelers. As a family-owned travel company for over 97 years, our values and vision remain true: always do the right thing. Deliver more than what's expected. With journeys across 7 continents, in over 100 destinations and to 70+ countries, we keep moving forward to find new ways to enhance travel experiences that will be memorable for a lifetime – and we're honored to have the trust and guest satisfaction to be named to Travel + Leisure's "World's B
...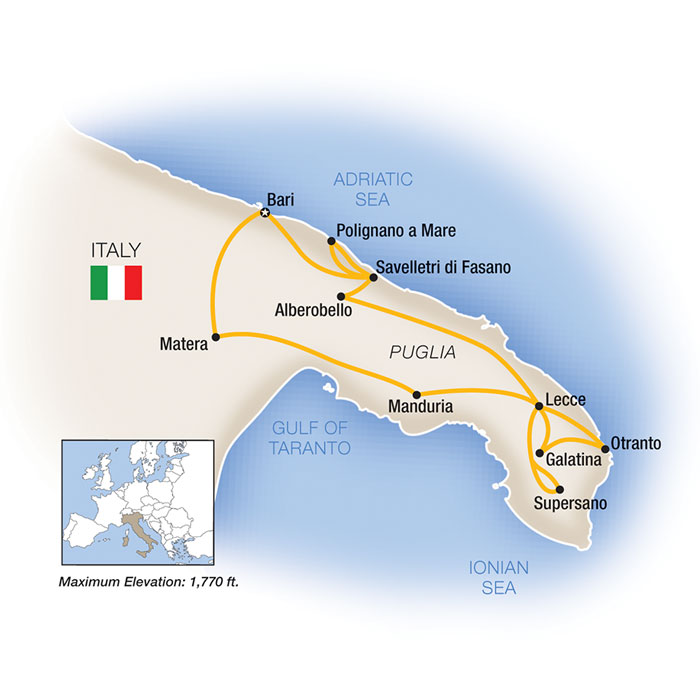 Day
Destination
1
Matera, Italy
2
Matera, Italy
3
Lecce, Italy
4
Lecce, Italy
5
6
Alberobello, Italy
7
8