Secrets of the Rockies and Glacier National Park with Calgary Stampede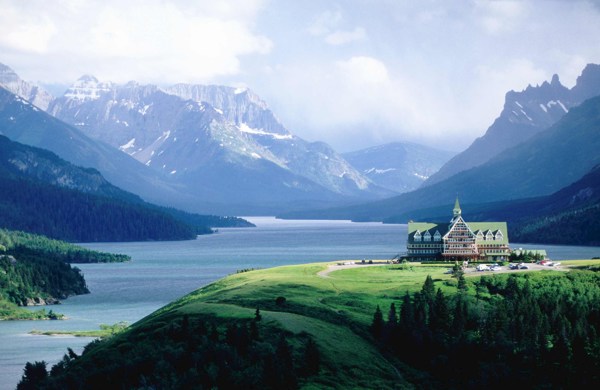 Secrets Of The Rockies And Glacier National Park With Calgary Stampede
Your effortless journey through undulating, endless fields of ice, crosses the Continental Divide in vintage style and follows in the footsteps of brave buffalo runners many centuries ago. The 105 year-old Calgary Stampede is the big spectacle you've been waiting for, and your chance to experience all things cowboy.
Dining Summary
1 Welcome Reception (WR)
11 Breakfast (B)
2 Dinner (D)
1 Regional Dinner (RD)
1 Lunch (L)
1 Be My Guest (BMG)
Be My Guest
Kananaskis: Take a walk around the village rim trail in Kananaskis while learning about some local history. The walk ends at the dinner location at the Crosswaters Resort, where the you will toast to the last night of your vacation.
Dive Into Culture
Banff National Park of Canada: Cross the Continental Divide over Logan Pass in a vintage touring "jammer".
MAKE TRAVEL MATTER®
Rocky Mountain National Park: Visit Head-Smashed-In Buffalo Jump, a UNESCO World Heritage Site and home of a museum of Blackfoot culture.
Must-see Highlights
: Visit Waterton Lakes, Lake Louise, Moraine Lake, Athabasca Glacier, Glacier National Park, Banff National Park, Maligne Canyon
: See Sinclair Canyon & Kootenay Canyon National Park
: Explore Columbia Icefield Adventure, Icefields Parkway
: Scenic Cruise on Maligne Lake
Trafalgar Difference
Lake McDonald: Enjoy a stay in the classic Swiss chalet style Lake McDonald Lodge in Glacier National Park.
Banff: Stay at The Fairmont Banff Springs Hotel, located in the heart of Banff National Park. Modeled after a Scottish baronial castle, it is known as the 'Castle in the Rockies'
Tour Differently isn't just what we promise, it's what we deliver.
Dream holidays without the stress of the 'what ifs', is what we do. We design our tours so you can experience the world differently. You'll get the personal service, attention to detail and ease you're looking for, while enjoying the unmissable experiences you've always dreamed of. Discover why Trafalgar tours have been trusted by 5 million guests and are proud to deliver the very best tours that you'll cherish for ye
...
Book by 2023-03-02 to receive $539.00 Last Minute Deal Discount. Airfare not included