Hidden Gems of New England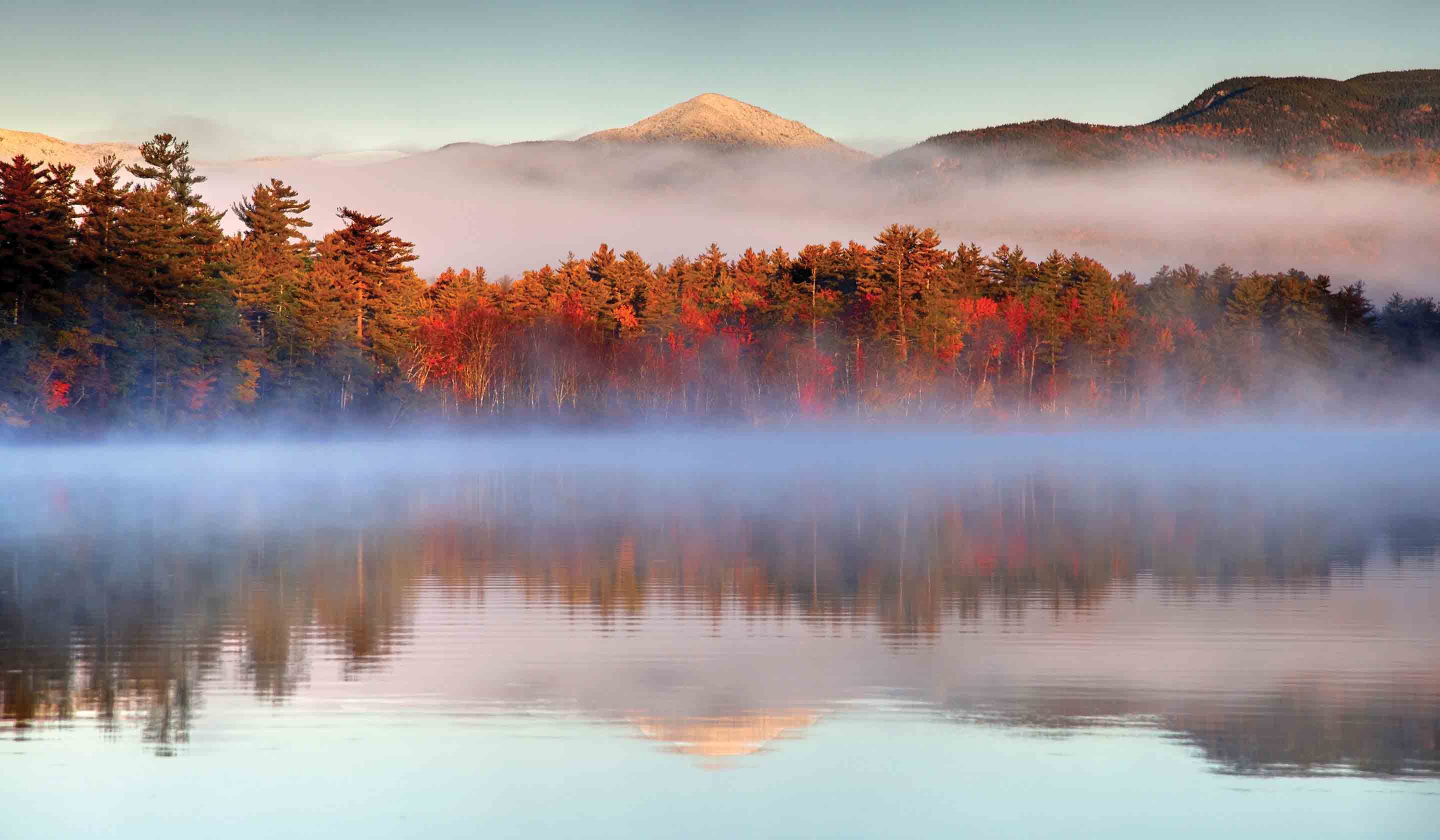 Hidden Gems of New England
Explore the best of New England on a journey through its picturesque heart, discovering new insights into landmark sites and historic homes, where country farms and nature's dramatically contrasting vistas evoke the spirit of a place whose ideas shaped America.
Classic New England lives in Boston Common, in the White Mountains aglow with autumn colors, in the general store, the diamond at Fenway Park, and the sustainable soil of Billings Farm... the drama of the rugged Maine coast... in Augustus Saint-Gaudens' studio where images of American heroes were forged, in millwheels, covered bridges, and white-steepled churches, and the rocky soil that has long been fertile ground for thinkers, artists, writers, inventors, entrepreneurs and Revolutionaries. This is, as Dayton Duncan observes, Ken Burns's backyard: "New England has always had a special place in American history and American thought. And New England has become Ken Burns's backyard – not just the place where he's raised his family and made his documentaries in the classic New England town of Walpole, New Hampshire, but also a place intertwined with many of the stories he's told: Mark Twain, Baseball, The Civil War and The National Parks: America's Best Idea. It's a distinct region with its own beauty and its own secret treasures – and who better to share them but one of its proudest residents."
We're a company, and a family, of passionate travelers. As a family-owned travel company for over 97 years, our values and vision remain true: always do the right thing. Deliver more than what's expected. With journeys across 7 continents, in over 100 destinations and to 70+ countries, we keep moving forward to find new ways to enhance travel experiences that will be memorable for a lifetime – and we're honored to have the trust and guest satisfaction to be named to Travel + Leisure's "World's B
...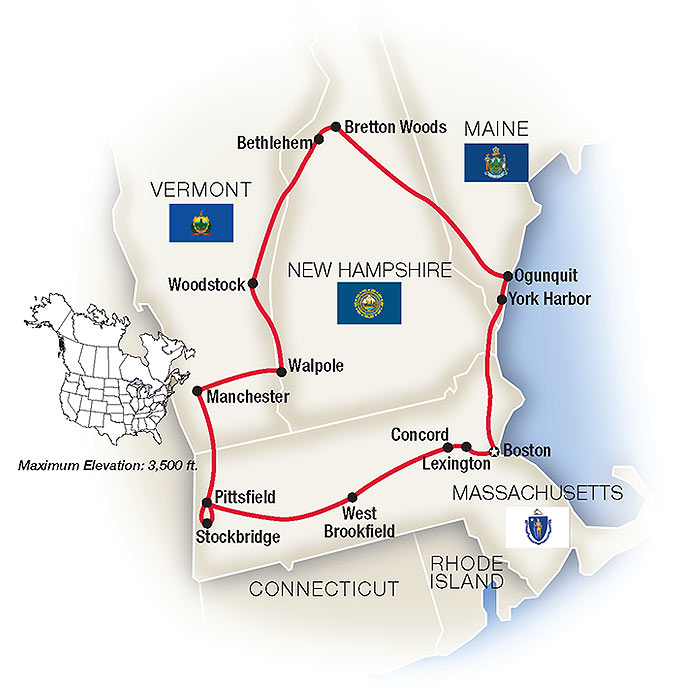 Day
Destination
1
Boston, Massachusetts, USA
2
Boston, Massachusetts, USA
3
4
Manchester, Vermont, USA
5
Woodstock, Vermont, USA
6
Bretton Woods, New Hampshire, USA
7
Ogunquit, Maine, USA
8
Boston, Massachusetts, USA