Essence of South America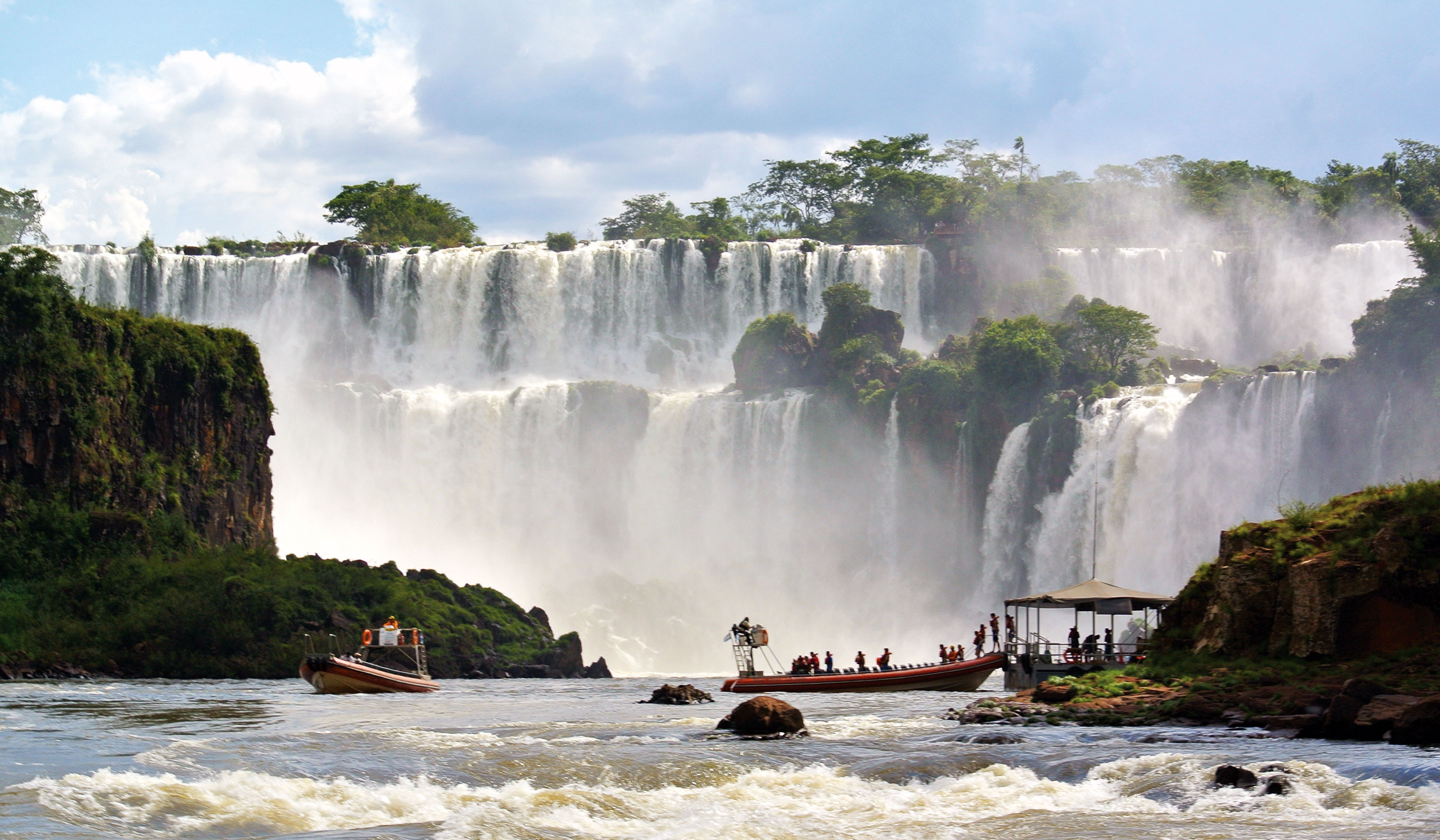 Essence of South America

From the eastern coast of Brazil to Argentina and the western coast of Chile, explore the essence of each destination with unique travel experiences that bring you to the best each country has to offer. One of our most comprehensive South American tours inspires with 12 days of in-depth discoveries of natural and architectural wonders throughout Brazil, Argentina and Chile. Spend multiple nights in world-class cities at fine hotels in the heart of each city. View spectacular Iguazú Falls; sample the fine wines of Chile and famous Argentinian beef; get a behind-the-scenes look at Rio's colorful Carnaval; feel the passion and the heat of the tango and the samba; meet a silversmith, and much more.
We're a company, and a family, of passionate travelers. As a family-owned travel company for over 97 years, our values and vision remain true: always do the right thing. Deliver more than what's expected. With journeys across 7 continents, in over 100 destinations and to 70+ countries, we keep moving forward to find new ways to enhance travel experiences that will be memorable for a lifetime – and we're honored to have the trust and guest satisfaction to be named to Travel + Leisure's "World's B
...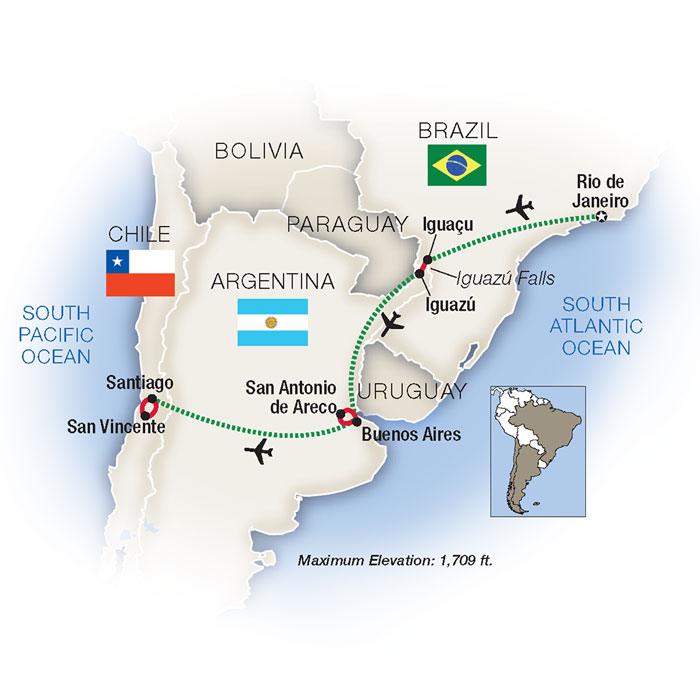 Day
Destination
1
Río de Janeiro, Brazil
2
Santiago, Chile
3
Puerto Varas, Chile
4
Bariloche, Argentina
5
Bariloche, Argentina
6
Buenos Aires, Argentina
7
Buenos Aires, Argentina
8
Buenos Aires, Argentina
9
Iguazú National Park, Argentina
10
Iguazú National Park, Argentina
11
Río de Janeiro, Brazil
12
Santiago, Chile