Switzerland: Europe's Crown Jewel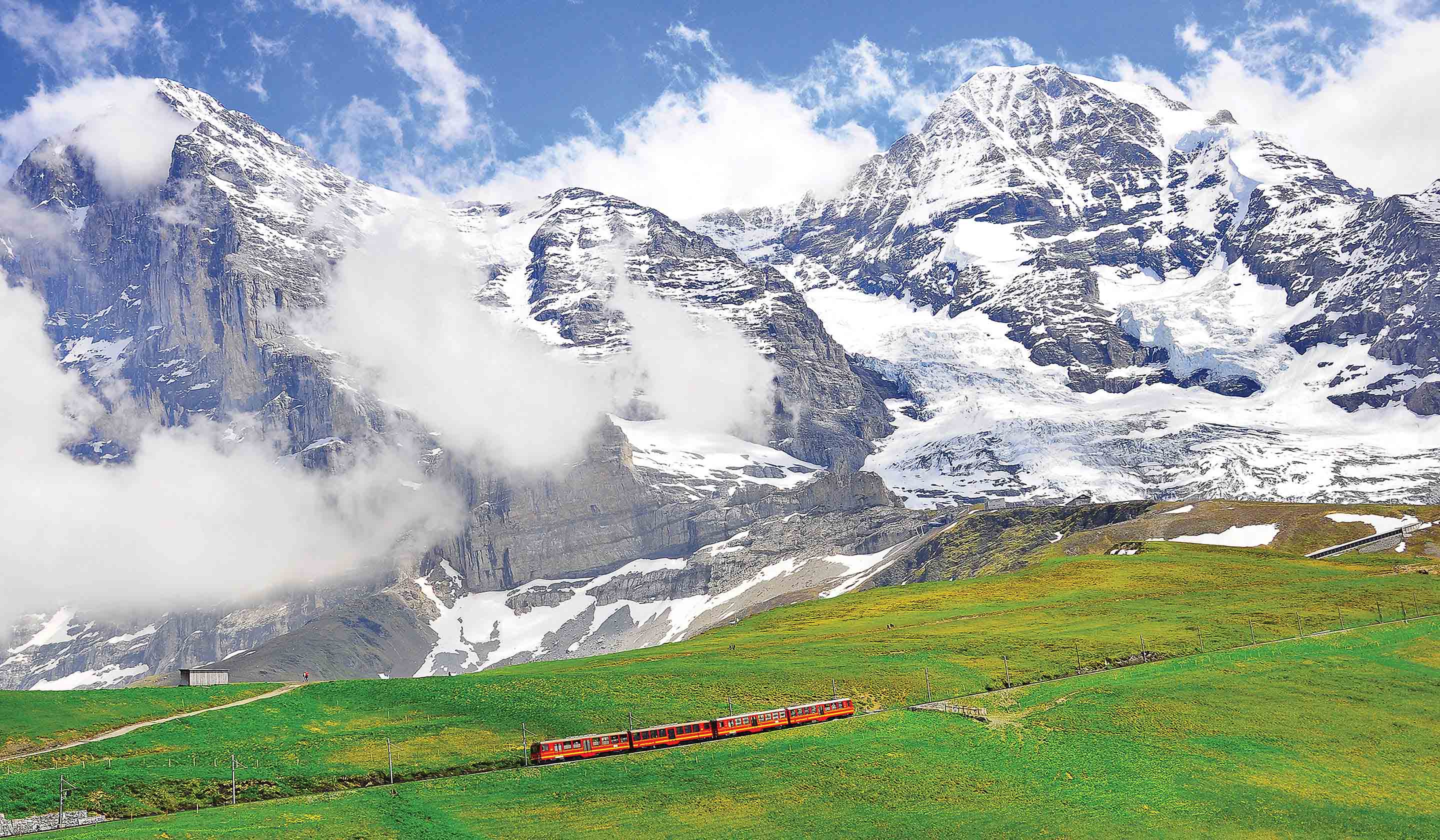 Switzerland: Europe's Crown Jewel

Snow caps, ice castles and you… One of the world's favorite year-round playgrounds, Switzerland astounds with natural beauty. In summer, sunlight warms wildflower meadows, picturesque mountain villages and glistening lakes to invite in-depth exploration of some of the most awe-inspiring scenery in Europe. Switzerland takes you from the soaring panoramas of the Alps to the serene beauty of her lakes, chic resorts, and four distinct cultures – plus a glimpse of northern Italy's fashionable lake district... Journey into the Alps in a domed observation car on the Glacier Express... climb mighty mountains by cogwheel train to Gornergrat to view the Matterhorn... stay in historic hotels in the heart of world-famous resort towns like Lausanne, Lugano and St. Moritz, including a two-night stay at Interlaken's Victoria-Jungfrau Grand Hotel & Spa in guest rooms featuring views of the Jungfrau... cruise aboard a private boat to the Borromean Islands on Lake Maggiore and on a wine-tasting cruise on Lake Lugano... attend a Tauck Exclusive, private reception at the Ice Palace on the Jungfraujoch, and more. Stunning scenery, centuries of rich history and warm, welcoming people await you on Tauck's ultimate Switzerland journey.
We're a company, and a family, of passionate travelers. As a family-owned travel company for over 97 years, our values and vision remain true: always do the right thing. Deliver more than what's expected. With journeys across 7 continents, in over 100 destinations and to 70+ countries, we keep moving forward to find new ways to enhance travel experiences that will be memorable for a lifetime – and we're honored to have the trust and guest satisfaction to be named to Travel + Leisure's "World's B
...