Lake Como, Venice, Florence & Rome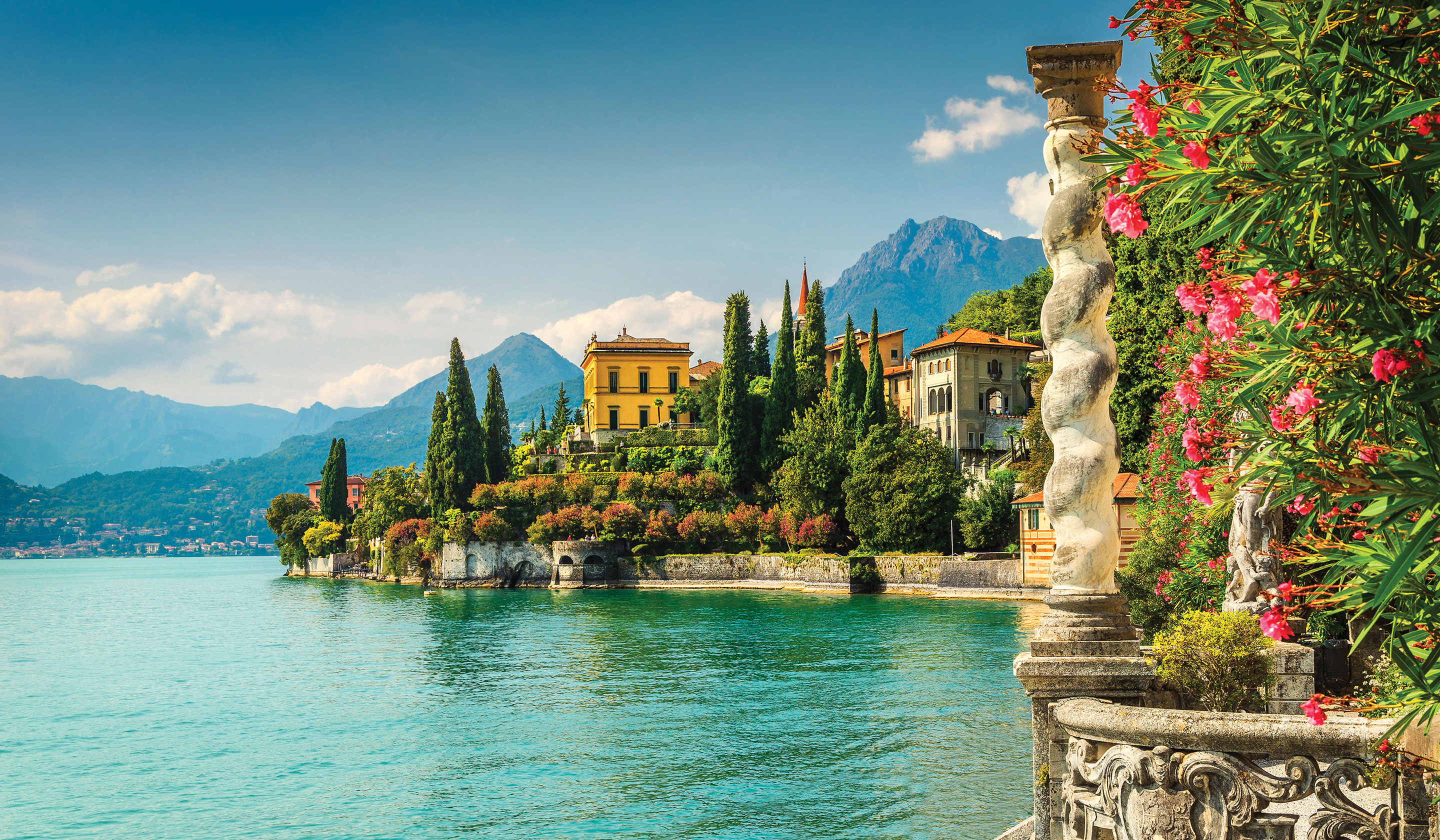 Lake Como, Venice, Florence & Rome
When you think of Italy... you evoke thoughts of leisurely cruises on picturesque lakes lined with villas against the backdrop of the Italian Alps... the Byzantine grandeur of San Marco and serenades aboard gondolas in the age-old canals of Venice... Florentine art and architecture that sing of life in the Renaissance, and a stroll in the garden where opera was born... a glass of Chianti in a sidewalk café in hilltop Siena... the haunting ruins of Imperial Rome... hand-painted frescoes whose eloquence is most poignantly experienced in the Sistine Chapel, after the day's crowds depart...
From Michelangelo's masterpieces to the glories of Ancient Rome, the art and drama of the ages inspire our journeys in Italy including Lake Como, Venice, Florence, Siena and Rome.
View the inspiring treasures of the Vatican Museums and the Sistine Chapel during a special after-hours guided visit. Confirmed reservations provide an opportunity to view the original works of the masters at the Uffizi Gallery and Galleria dell'Accademia in Florence. In Venice, stay at a top award-winning hotel on a private island in the Venetian Lagoon, see St. Mark's Basilica and Square – after hours – and take a gondola ride on the canals complete with a serenade. Visit the medieval town of Siena in the Tuscan countryside. Take a high-speed train ride to Florence. And of course, you'll also have ample time to pursue what interests you most in Venice, Florence, and Rome...
We're a company, and a family, of passionate travelers. As a family-owned travel company for over 97 years, our values and vision remain true: always do the right thing. Deliver more than what's expected. With journeys across 7 continents, in over 100 destinations and to 70+ countries, we keep moving forward to find new ways to enhance travel experiences that will be memorable for a lifetime – and we're honored to have the trust and guest satisfaction to be named to Travel + Leisure's "World's B
...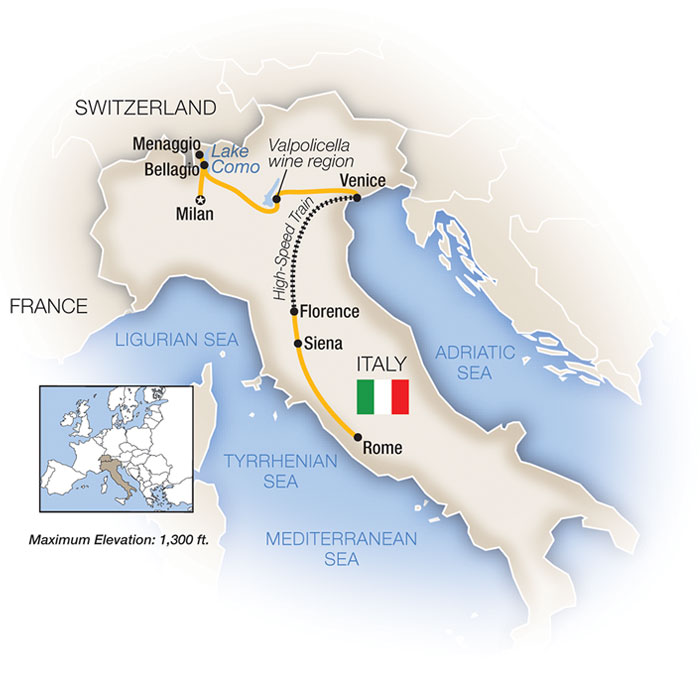 Day
Destination
1
Bellagio, Italy
2
Bellagio, Italy
3
Venice, Italy
4
Venice, Italy
5
Florence, Italy
6
Florence, Italy
7
Siena, Italy
8
Rome, Italy
9
Rome, Italy
10
Rome, Italy