The Ultimate Alps & Dolomites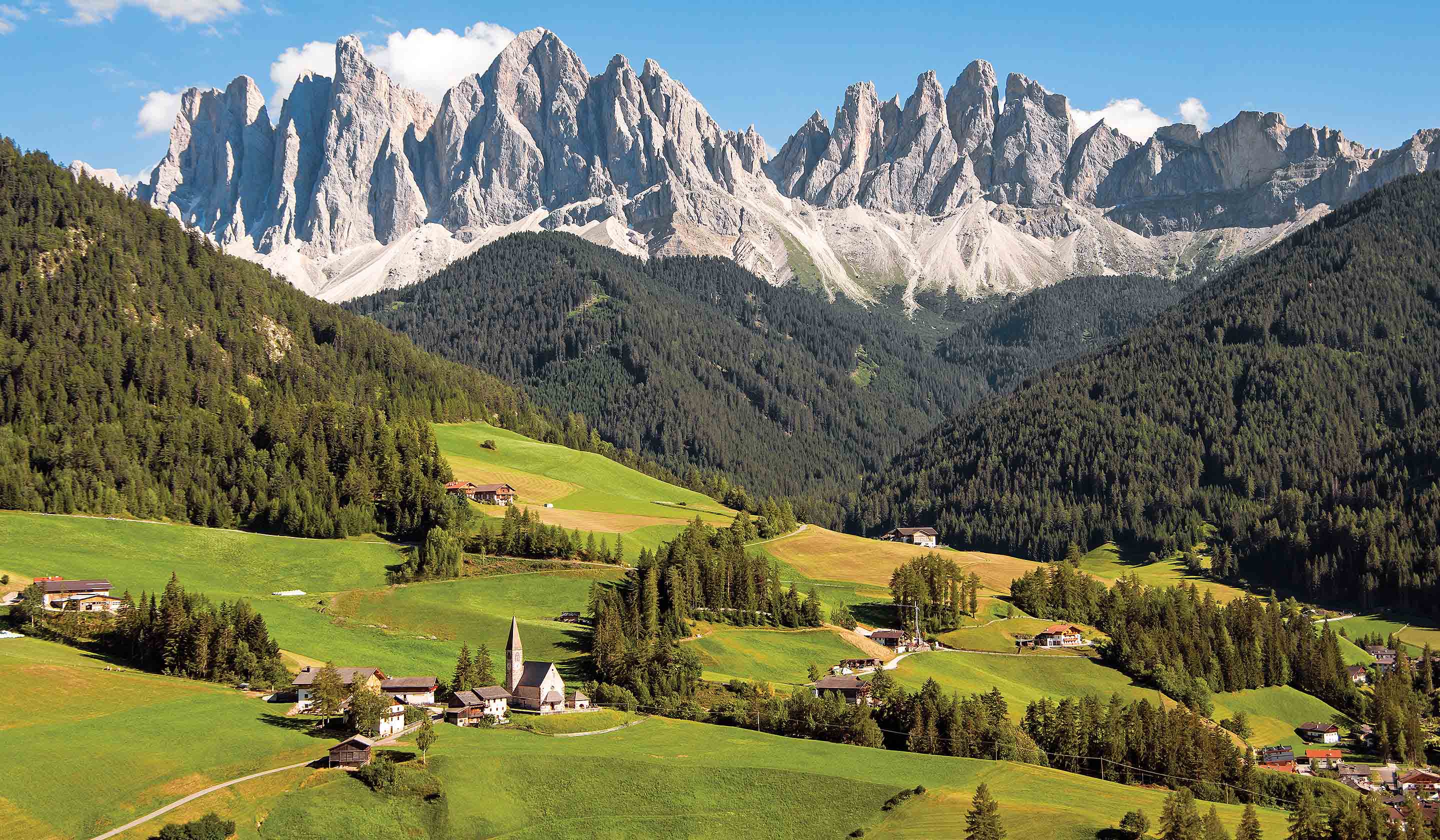 The Ultimate Alps & Dolomites

Time to enjoy an interlude of Alpine magic... by definition, an interlude means a short play or dramatic entertainment, a musical composition inserted between the parts of a longer composition or an intermission or pause... all of which apply in some form to our delightful respite in the alpine countries of Switzerland, Italy, Germany and Austria... Journey through some of the most inspiring scenery on earth, and climb to mountain summits via aerial cable car for sweeping panoramas of alpine splendor. Explore the exciting cities of Munich, Innsbruck, Salzburg and Lucerne, and colorful Alpine villages and towns like Bolzano, Cortina d'Ampezzo and Oberammergau. Savor a real taste of the Alps at a Swiss cheese-making demonstration, lunch with a tour and schnapps tasting at a 400-year-old farm, dinner in Berchtesgaden's salt mines, lunch in the Dolomites and meeting a noted Italian mountain climber, and an adventure at the summit of Mt. Titlis in the Swiss Alps. Your spirits will soar as high as the mountains as you discover the Alps...
We're a company, and a family, of passionate travelers. As a family-owned travel company for over 97 years, our values and vision remain true: always do the right thing. Deliver more than what's expected. With journeys across 7 continents, in over 100 destinations and to 70+ countries, we keep moving forward to find new ways to enhance travel experiences that will be memorable for a lifetime – and we're honored to have the trust and guest satisfaction to be named to Travel + Leisure's "World's B
...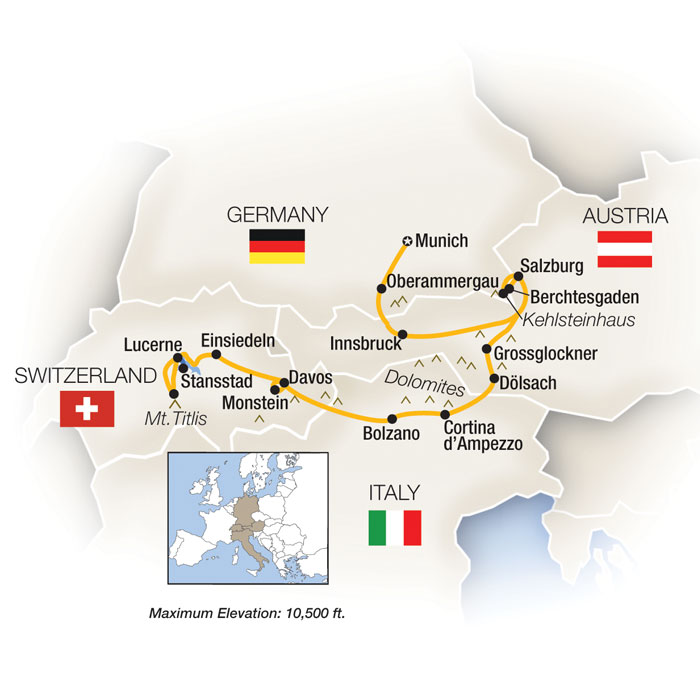 Day
Destination
1
Munich, Germany
2
Munich, Germany
3
Oberammergau, Germany
4
Innsbruck, Austria
5
Salzburg, Austria
6
Salzburg, Austria
7
Cortina d'Ampezzo, Italy
8
Cortina d'Ampezzo, Italy
9
Bolzano, Italy
10
Davos, Switzerland
11
Lucerne, Switzerland
12
Lucerne, Switzerland
13
Lucerne, Switzerland