The Balkans Real Food Adventure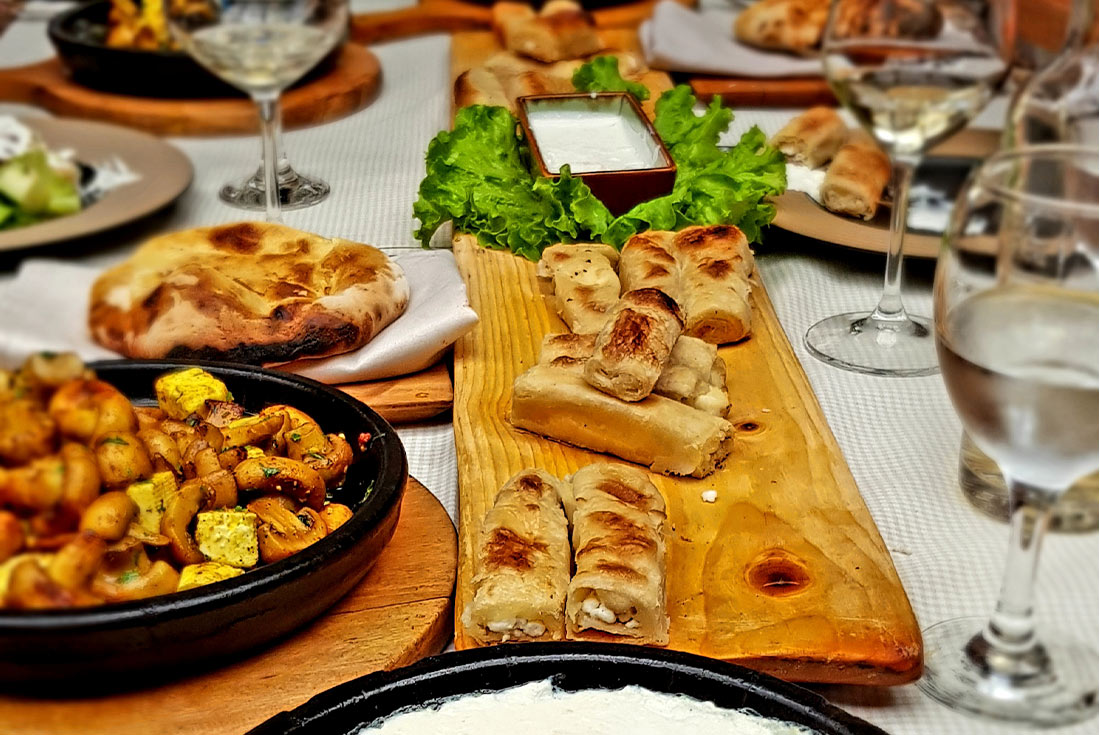 The Balkans Real Food Adventure
Immerse yourself in the culinary delights of the Balkans on a 12-day tour through Croatia, Montenegro and North Macedonia. Along your way, stroll through lush national parks, discover quaint villages and see some of the region's most spiritual sites. Picnic on the banks of the Treska River, master the art of the perfect pastry with the village women of Janche, indulge in a traditional Kosovan barbeque, dine on home-grown produce in the private garden of a Dihovo family and visit a centuries-old olive press outside of Kotor. With curated food and wine experiences plus an expert local guide leading the way, your Balkans adventure will not leave you hungry!
Activities
Dubrovnik - Welcome Dinner
Konavle - Home-cooked lunch with wine tasting
Konavle - Ljuta visit
Njegusi - Smokehouse visit & tasting
Lustica - Olive oil farm visit
Prizren - Leader-led city tour
Shkoder - Rozafa Fortress visit
Pristina - Leader-led city tour
Pristina - Gracanica Monastery visit
Pristina - Serbian barbecue lunch
Tetovo - Painted Mosque
Debar - St Jovan Bigorski Monastery visit
Janche - Cooking class
Kuratica - Home-cooked dinner
Ohrid - Green Market
Prespa - Home-cooking demonstration
Prespa - Agriturismo visit & tasting
Dihovo - Beekeeper farm visit
Dihovo - Home-cooked lunch
Stobi - Stobi archaeological site
Tikves - Wine tasting
Matka - Matka Canyon boat cruise
Skopje - Green Market
Highlights
Experience an authentic taste of the Balkans and a look at local life when you dine in family homes in Ljuta, Ohrid, Lake Prespa and Dihovo.
Get hands on with local village women in Janche for a cooking class focused on making local flaky pastries, and enjoy a cooking demonstration in Dolno Dupeni.
See behind the scenes of local produce when you visit a centuries-old smokehouse, an olive mill, an apple farm, and meet a local beekeeper for a honey tasting.
Throughout your culinary escapade, explore the stunning landscapes of the region, discovering the Painted Mosque, Matka Canyon, Mavrovo National Park and Lake Prespa.
Try the most iconic foods of Croatia, Macedonia, Montenegro, Kosovo, including smoked and barbecued meats, cheese, gjomleze and locally produced wine.
For over 30 years we've been taking travelers around the globe. That's over 30 years of adventures, of visiting new places and old friends, of countless unforgettable moments. More than 30 years of changing the way people see the world, on small group tours with like-minded Intrepid people.
As a responsible business, we've always been committed to being there for our travelers and the communities we visit. So, you can trust that when you travel with us, we won't just be there for you
...