Grand Australia & New Zealand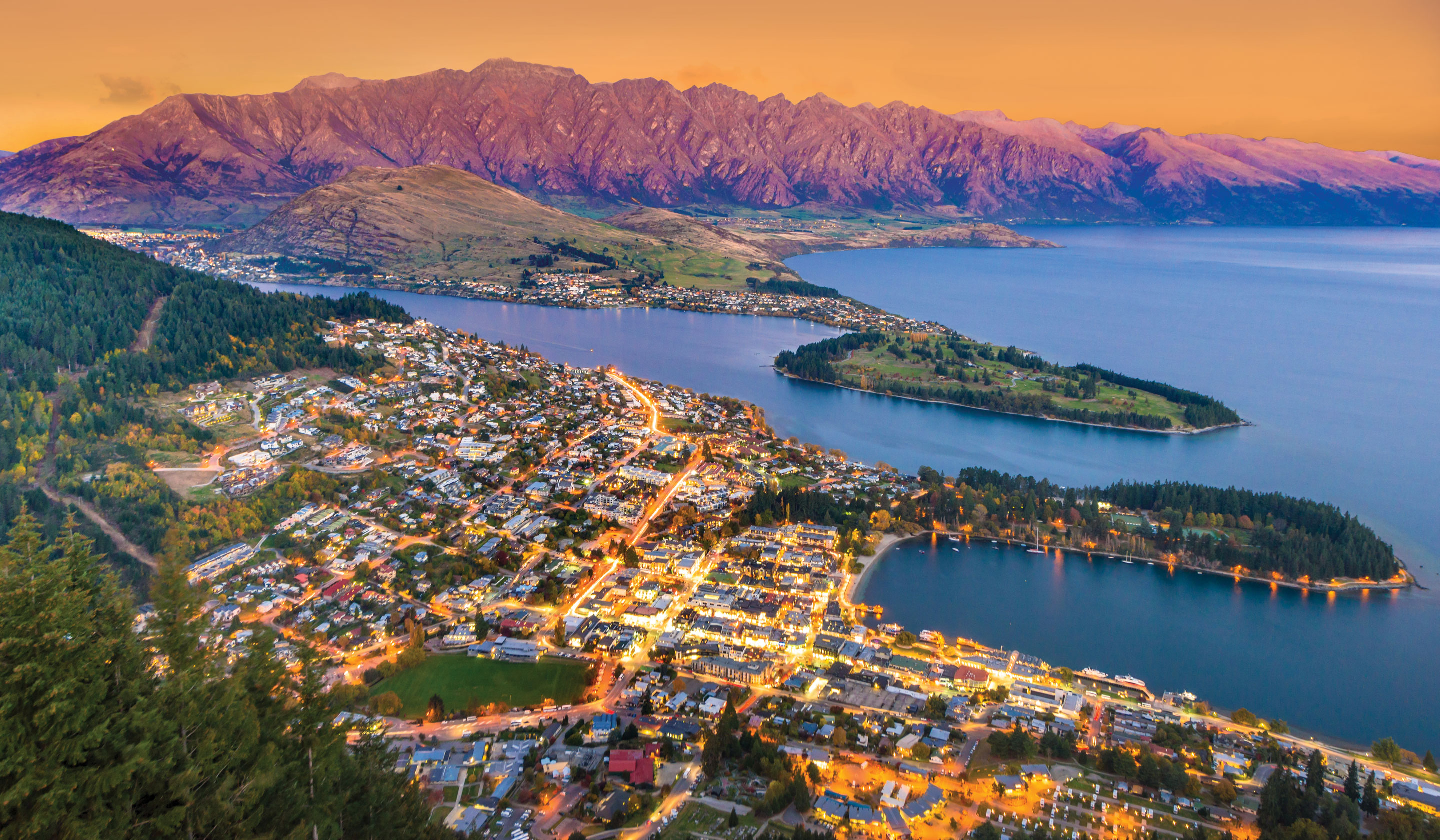 Grand Australia & New Zealand
Explore d
esert Outback, tropical rainforests, coral reefs, glacier-capped mountains, dramatic fjords, and some of the worlds most popular cosmopolitan cities on our in-depth exploration of Australia and New Zealand...
Keep your camera at the ready to capture the amazing sights of the Great Barrier Reef, the dramatic waters of Milford Sound, and the setting sun on Uluru (Ayers Rock). From a "Foodie Tour" of Sydney to a green-lipped mussel cruise, jet boat, sky tram and helicopter rides, a day in the Outback and a special Maori cultural experience, this comprehensive trip "down under" – enhanced by exclusive charter flights in Australia and New Zealand – creates memories of a lifetime.
We're a company, and a family, of passionate travelers. As a family-owned travel company for over 97 years, our values and vision remain true: always do the right thing. Deliver more than what's expected. With journeys across 7 continents, in over 100 destinations and to 70+ countries, we keep moving forward to find new ways to enhance travel experiences that will be memorable for a lifetime – and we're honored to have the trust and guest satisfaction to be named to Travel + Leisure's "World's B
...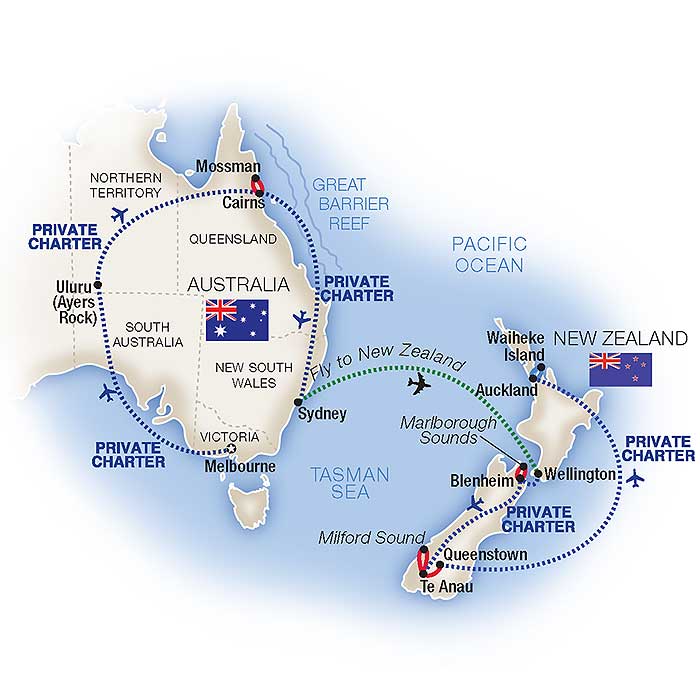 Day
Destination
1
Melbourne, Australia
2
Melbourne, Australia
3
Uluru, Australia
4
5
6
Mossman, Australia
7
Sydney, Australia
8
Sydney, Australia
9
Sydney, Australia
10
Wellington, New Zealand
11
Wellington, New Zealand
12
Blenheim, New Zealand
13
Blenheim, New Zealand
14
Te Anau, New Zealand
15
Te Anau, New Zealand
16
Queenstown, New Zealand
17
Queenstown, New Zealand
18
Auckland, New Zealand
19
Auckland, New Zealand
20
Auckland, New Zealand