Australia Adventure: Adelaide, Tasmania & Sydney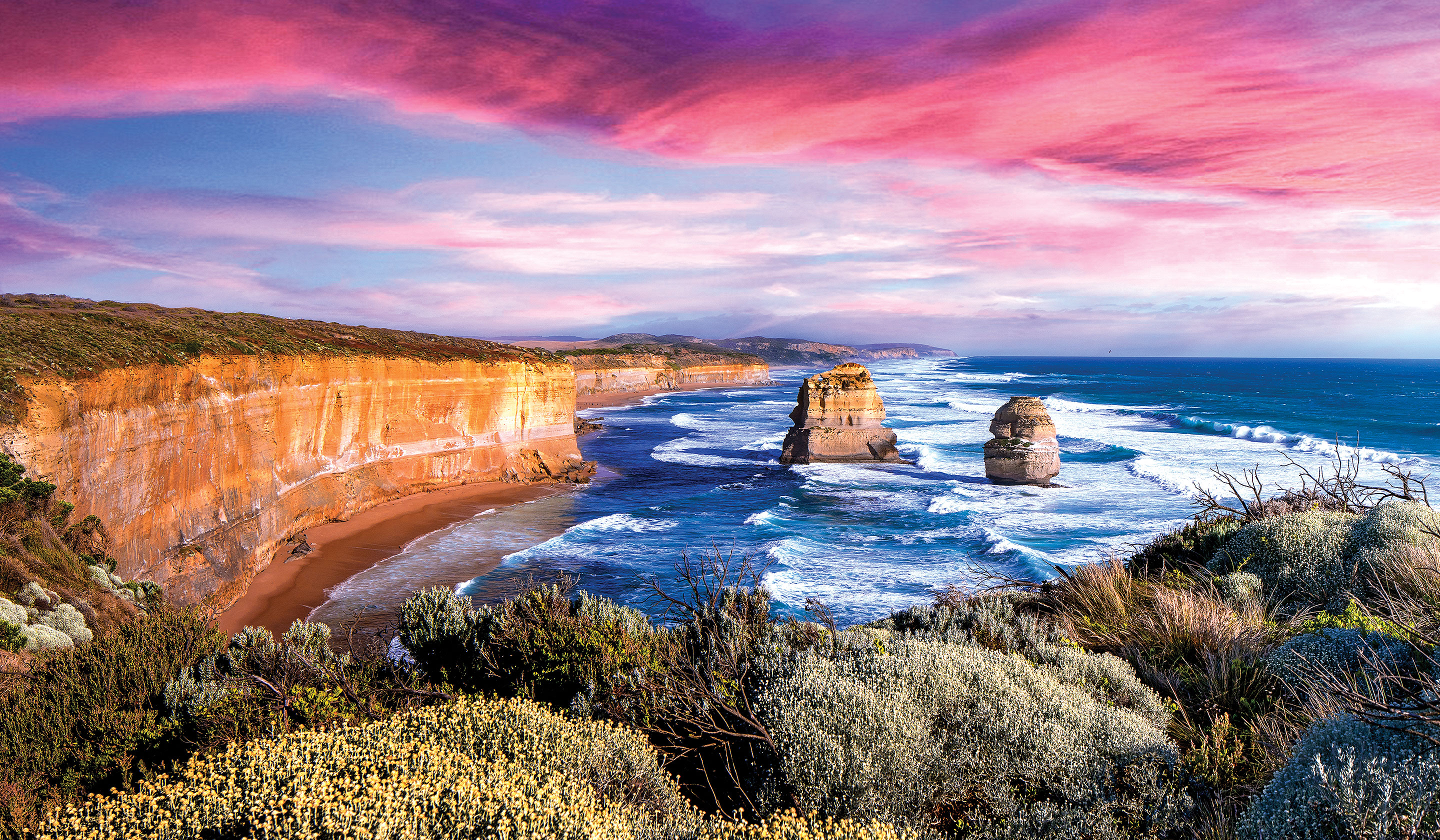 Australia Adventure: Adelaide, Tasmania & Sydney
Taste your way through the best of South Australia, with food and wine adventures in Adelaide, the Barossa Valley, Melbourne, Freycinet National Park, Hobart, Port Arthur, Richmond and Sydney – with an occasional step onto the wild side: a choice of outdoor adventures on the Freycinet Peninsula; a safari in search of sea eagles and white wallabies on Bruny Island; meeting Tasmanian devils and other indigenous wildlife; exploring along the striking Tasmanian coast.
Breathtaking Australian landscapes, exotic wildlife, world-class wine, and innovative cuisines await on this 15-day journey off the beaten path. Start with three nights in Adelaide, gateway to South Australia's famous wine country; tour the ethnically-diverse, gourmet-friendly town by pedicab; embark on an off-road adventure in Onkaparinga National Park; tour wineries in Barossa Valley, Australia's premier wine-making region. On to Melbourne to explore its trendy backstreets and laneways (and taste its famous coffee); take the Great Ocean Road to stunning seascapes of sheer cliffs, beaches and towering rock formations. Fly to Tasmania and spend two nights at a world-class resort on the Freycinet Peninsula for a choice of outdoor activities. In Hobart, explore the town's exciting food scene; tour the remains of Port Arthur prison; and meet Tassie devils, blue-tongued lizards, bettongs, koalas, quolls and other exotic residents on a visit to Bonorong Wildlife Sanctuary. Go on a wildlife safari on Bruny Island, and a wine and cheese tasting excursion in Richmond; and cruise the D'Entrecasteaux Channel, teeming with birds and marine-life, for close-up views of its breathtaking cliffs and rock towers. Fly to Sydney for a private tour of the Opera House, a luncheon cruise in the harbor, and guided neighborhood tours with a local from your base at a waterfront luxury hotel.
We're a company, and a family, of passionate travelers. As a family-owned travel company for over 97 years, our values and vision remain true: always do the right thing. Deliver more than what's expected. With journeys across 7 continents, in over 100 destinations and to 70+ countries, we keep moving forward to find new ways to enhance travel experiences that will be memorable for a lifetime – and we're honored to have the trust and guest satisfaction to be named to Travel + Leisure's "World's B
...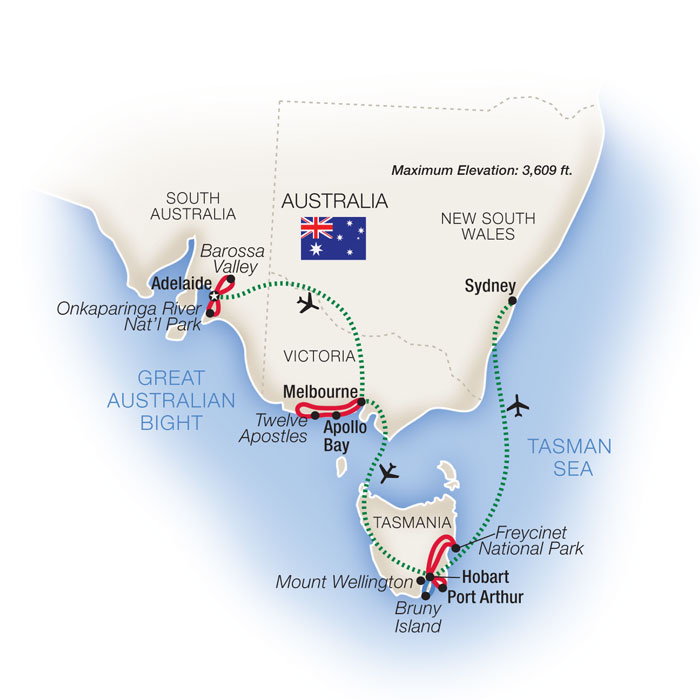 Day
Destination
1
Adelaide, Australia
2
Adelaide, Australia
3
Adelaide, Australia
4
5
Melbourne, Australia
6
Melbourne, Australia
7
8
9
Hobart, Australia
10
Hobart, Australia
11
Hobart, Australia
12
Hobart, Australia
13
Sydney, Australia
14
Sydney, Australia
15
Sydney, Australia