India's Golden Triangle, Udaipur & Mumbai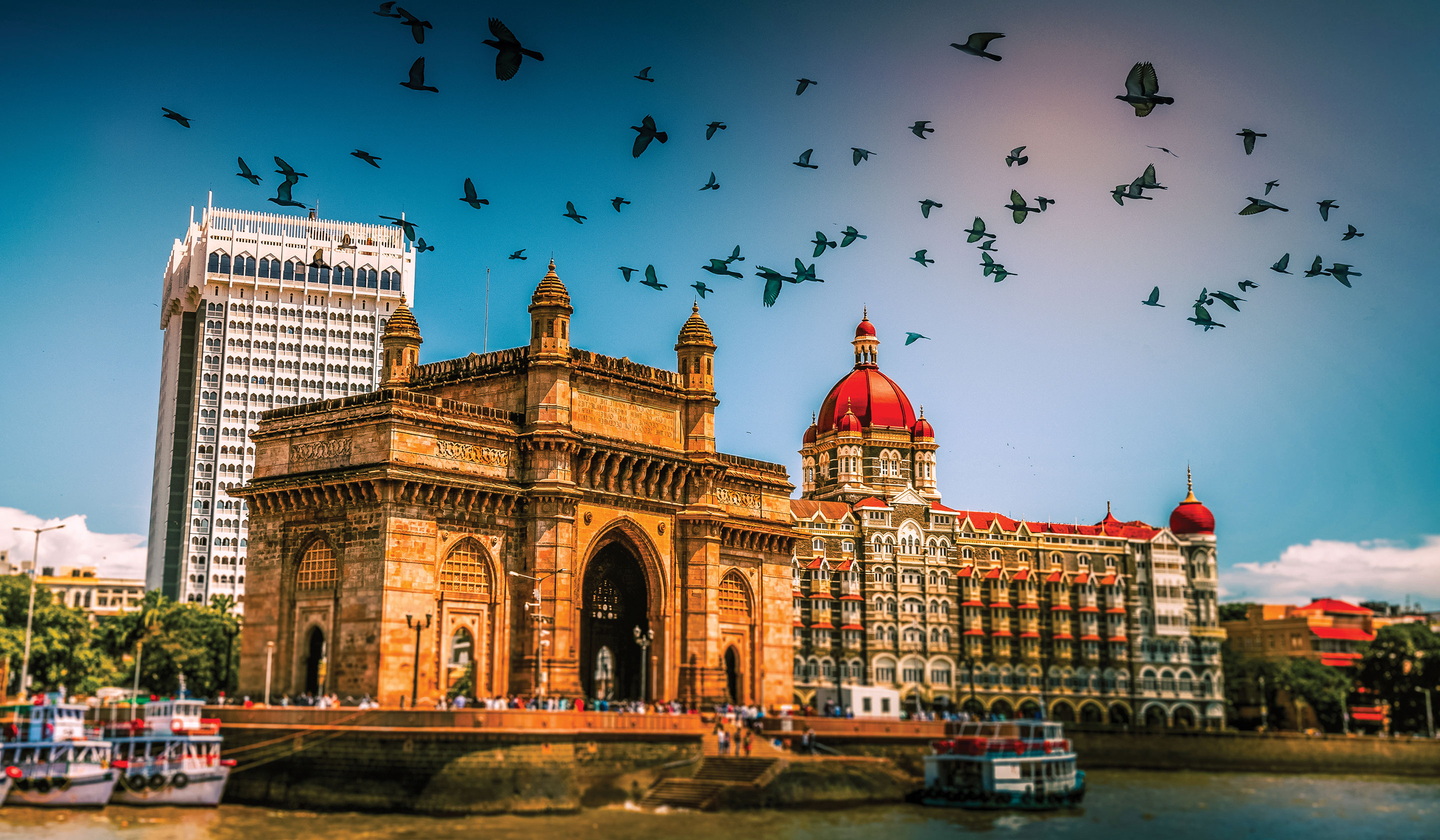 India's Golden Triangle, Udaipur & Mumbai

Northern India... Timeless cities... thousands of years of compelling history. Breathtaking architecture, like the Taj Mahal and the Red Fort. Dramatic, sun-drenched landscapes... a rich mix of local cultures and cuisines... and age-old spiritual traditions on the ghats along the River Ganges. Along the Golden Triangle – from bustling Delhi to mystical Varanasi and the "Pink City" of Jaipur, to Udaipur, the "City of Lakes," – and finally to glorious Mumbai, city of wealth, slums, and Bollywood, Tauck has crafted a 13-day grand tour of India perfect for travelers with less time to spend. Experience contrasting images of the capital, Delhi, old and new. Sail on the Ganges in Varanasi to witness holy men "putting the river to sleep." Travel to Agra to visit the famous Taj Mahal... which you can see from your hotel room! Celebrate India's culture and cuisine among Jaipur's pavilions and palaces at a special Maharajah evening in Jaipur. Spend three nights at The Oberoi Udaivilas in Udaipur, voted Travel + Leisure's "World's Best Hotel," and two nights at the Oberoi Mumbai, on a scenic bay in the commercial heart of the city. Throughout, you'll enjoy accommodations in some of the world's top-rated hotels... dine on local specialties... and discover the heart and soul of India!
We're a company, and a family, of passionate travelers. As a family-owned travel company for over 97 years, our values and vision remain true: always do the right thing. Deliver more than what's expected. With journeys across 7 continents, in over 100 destinations and to 70+ countries, we keep moving forward to find new ways to enhance travel experiences that will be memorable for a lifetime – and we're honored to have the trust and guest satisfaction to be named to Travel + Leisure's "World's B
...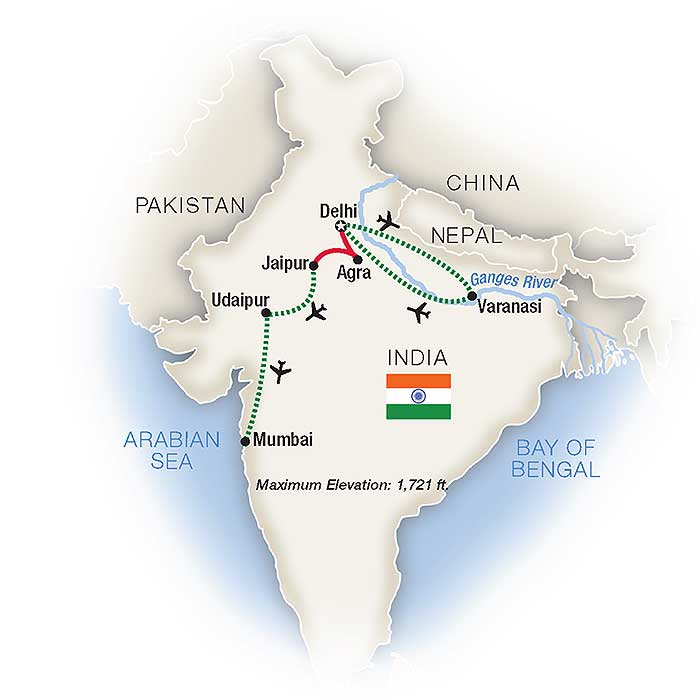 Day
Destination
1
New Delhi, India
2
New Delhi, India
3
Varanasi, India
4
Agra, India
5
Agra, India
6
Jaipur, India
7
Jaipur, India
8
Udaipur, India
9
Udaipur, India
10
Udaipur, India
11
12
13
New Delhi, India