Tanzania: Serengeti to Zanzibar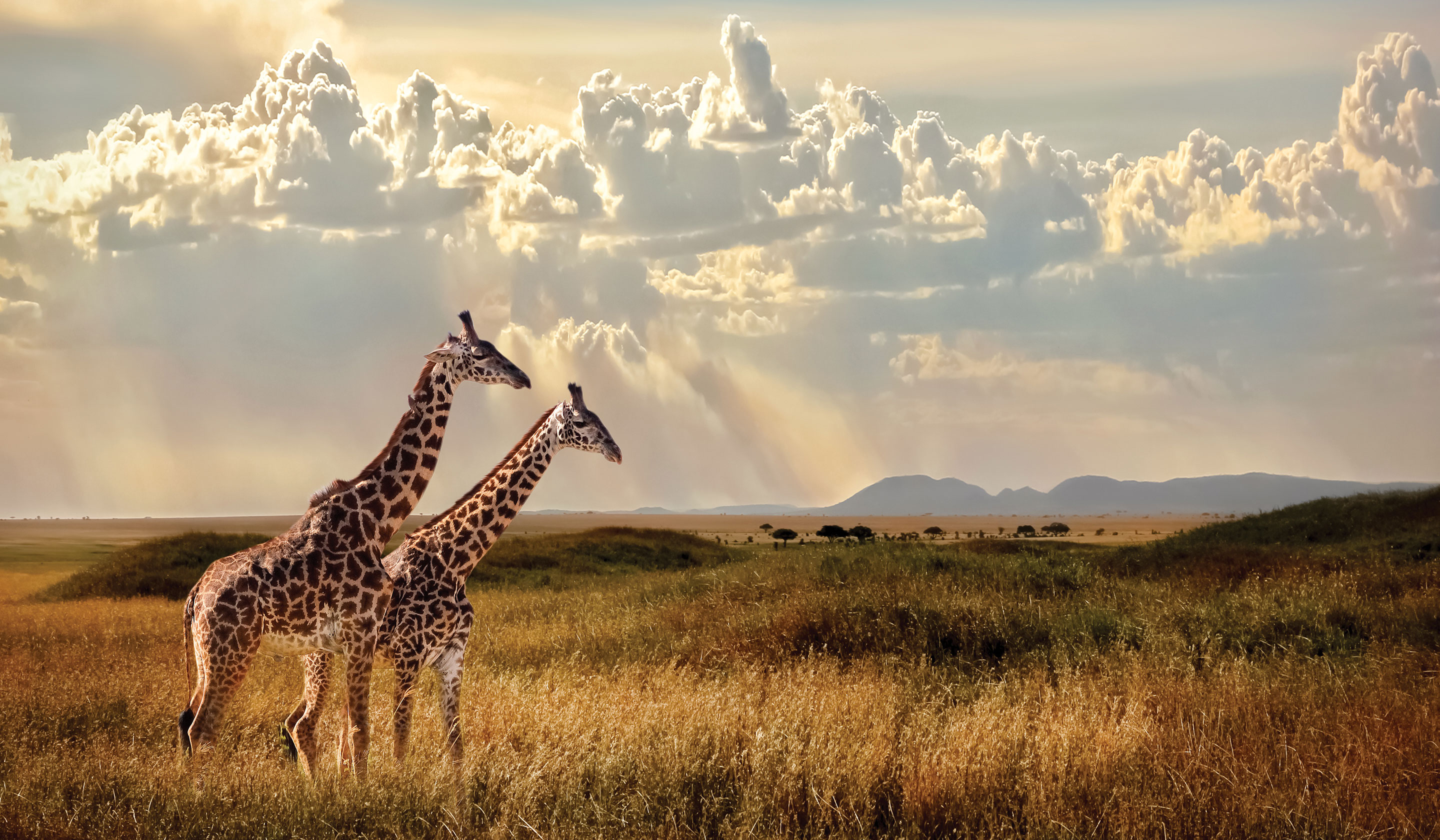 Tanzania: Serengeti to Zanzibar

Embark on a grand adventure within Tanzania's most renowned game reserves and enjoy the safari experience of a lifetime. Have an opportunity to observe Africa's Big Five – elephant, leopard, lion, rhinoceros, and buffalo – where they live, in their natural habitats. Following your African safari, your journey concludes on the tropical island archipelago of Zanzibar. Enjoy many different types of experiences on this journey, from soaring high above the Tanzanian savannah aboard a hot air balloon to sailing aboard a traditional dhow on the Indian Ocean off the coast of Zanzibar. Experience ancient, stunning landscapes, the spice bazaars of Stone Town and one of mankind's most important archaeological sites... travel by safari vehicles within Serengeti National Park, plus Ngorongoro Crater... and stay in luxury safari lodges, tented camps and a resort overlooking the sea for an in-depth, up-close African safari experience.
We're a company, and a family, of passionate travelers. As a family-owned travel company for over 97 years, our values and vision remain true: always do the right thing. Deliver more than what's expected. With journeys across 7 continents, in over 100 destinations and to 70+ countries, we keep moving forward to find new ways to enhance travel experiences that will be memorable for a lifetime – and we're honored to have the trust and guest satisfaction to be named to Travel + Leisure's "World's B
...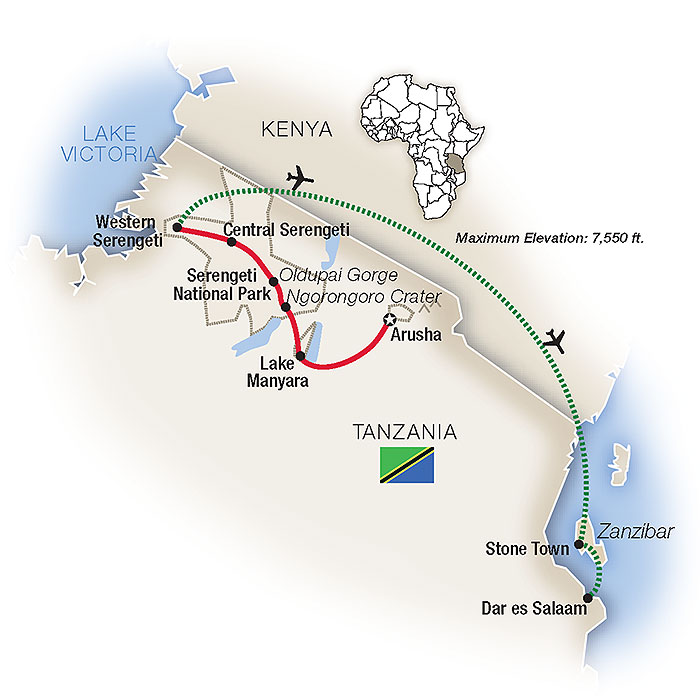 Day
Destination
1
Arusha, Tanzania
2
3
4
5
6
7
8
Stone Town, Zanzibar
9
Stone Town, Zanzibar
10
Stone Town, Zanzibar