Classic Hikes of Patagonia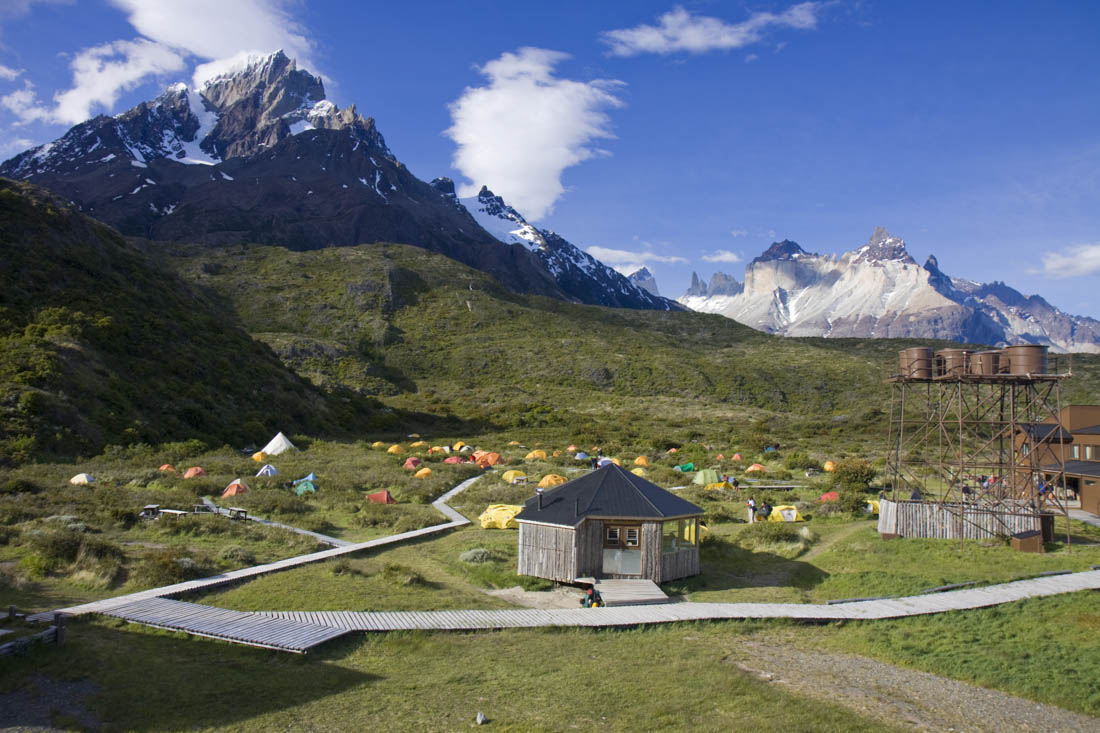 Classic Hikes of Patagonia
Travel from the heaving streets of Buenos Aires to the remote wilderness of Argentina and Chile on this 15-day trekking tour. Hike to the clear waters of Laguna de Los Tres and see a glacial lake surrounded by jagged peaks when you explore Laguna Torre. Spend a few days deep in the wilds of Torres del Paine National Park, hiking past glaciers and watching rhea birds and pink flamingos preen in front of a snowy mountain backdrop. Finish up with a lagoon hike in Ushuaia and a night in Buenos Aires – the perfect end to an active adventure through the wilderness of South America. If you're looking to tick off all the classic hikes of Patagonia (and then some!) – this trip is perfect.
Activities
Buenos Aires - Leader-led orientation walk
El Chalten - Laguna de los Tres guided hike
El Chalten - Laguna Torre hike
El Calafate - Perito Moreno Glacier day trip
El Calafate - Los Glaciares National Park
Torres del Paine - 3 nights fully supported camping experience
Torres del Paine - Base las Torres guided hike
Torres del Paine - French Valley guided hike
Torres del Paine - Lago Grey & Los Cuernos guided hike
Ushuaia - Laguna Esmerelda guided hike
Highlights
Witness Argentina's Perito Moreno Glacier and listen to the symphony of thundering ice cracking along the 30 km-long expanse of electric blue. This is one of the few glaciers left that isn't shrinking!
Spend three days camped among the peaks of Chilean Patagonia – a great opportunity for a true digital detox. Sleep under an untouched sky and witness vast, ever-changing landscapes by day.
Trek past the most beautiful waterfalls and glaciers of Torres del Paine National Park with your trip leader, and spot wildlife like guanacos, flamingos, foxes and rhea birds along the way.
Explore Laguna Esmeralda – arguably the best hike in Tierra del Fuego National Park. Near Ushuaia (The End of the World), this is the nation's only park with an ocean coastline.
Begin and end your trip with time in bustling Buenos Aires – the perfect place to reconnect with the urban world after a remote adventure in the wild. Try local Argentinian food, dance the tango and hit the nightlife!
For over 30 years we've been taking travelers around the globe. That's over 30 years of adventures, of visiting new places and old friends, of countless unforgettable moments. More than 30 years of changing the way people see the world, on small group tours with like-minded Intrepid people.
As a responsible business, we've always been committed to being there for our travelers and the communities we visit. So, you can trust that when you travel with us, we won't just be there for you
...